Samsung is tegenwoordig goed in het bedenken van productnamen voor producten die ook echt een duidelijke propositie hebben. Zo ook bij The Premiere, de nieuwe 4K laserprojector voor thuis.
The Premiere komt uit het nieuwe lifestyle portfolio van Samsung. Er komen twee modellen van deze projector. De LSP9T en de LSP7T. Het topmodel, de Samsung LSP9T zou zelfs 's werelds eerste HDR10+ laserprojector zijn op basis van een drievoudige laser. Met een maximale lichtopbrengst an 2.800 ANSI lumen hoeft het niet eens heel donker te zijn.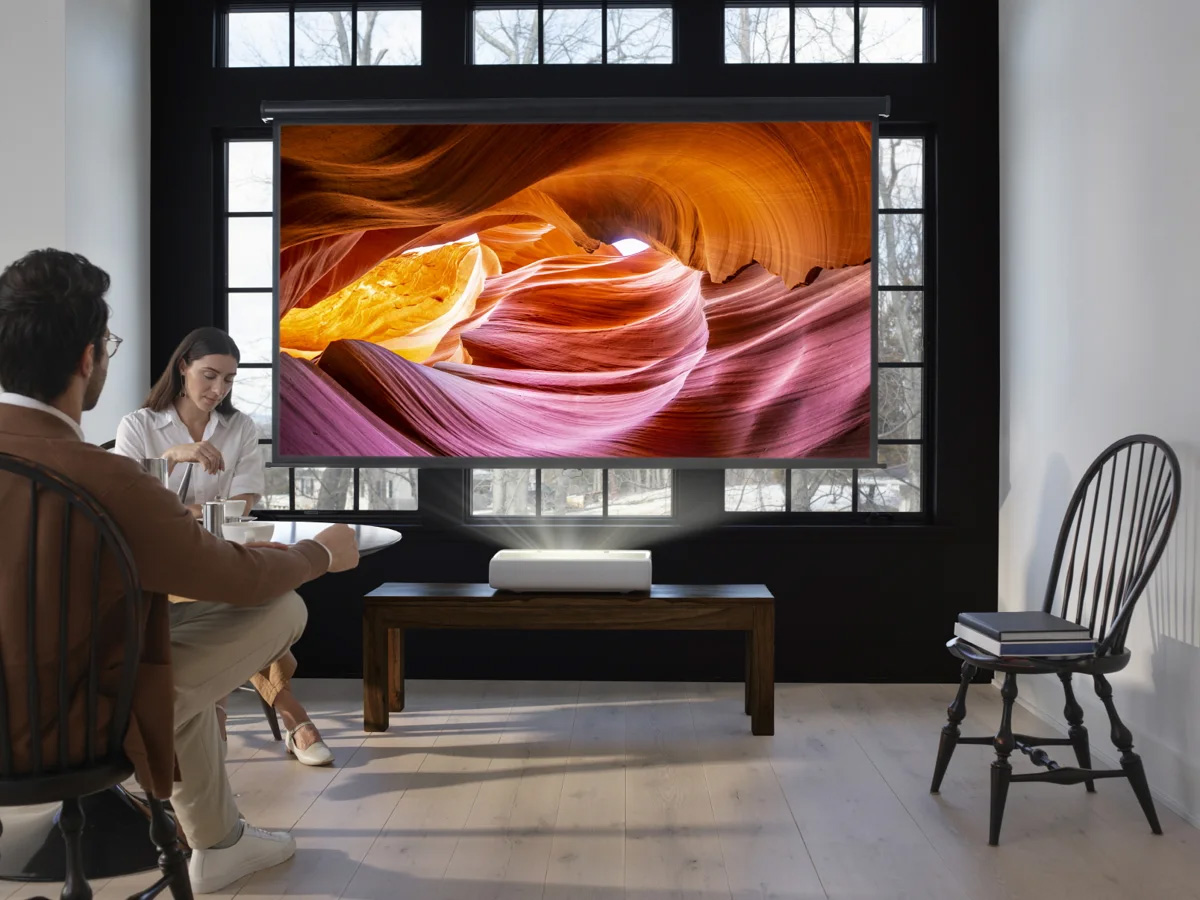 De projector is voorzien van het Tizen Smart TV platform van Samsung. Zo kun je dus direct content van grote streamers benaderen. Content van je smartphone of tablet kun je via NFC vlot naar de projector sturen.
Ook zit er een filmmaker modus in. Dat zou je de beleving moeten geven zoals de filmmaker dat bedacht heeft.
Beschikbaarheid
Samsung The Premiere LSP9T gaat €6.499 kosten. De LSP7T gaat €3.499 kosten.