IMAX is al jaren een bekende standaard in de bioscoopwereld. Het gaat daarbij om ultragrote schermen met zeer scherp beeld en waanzinnige surround sound. In 2018 besloten IMAX en DTS, de IMAX Enhanced standaard naar de huiskamer te brengen.
IMAX Enhanced is een eisenpakket
IMAX Enhanced is feitelijk een eisenpakket waar jouw hardware aan moet voldoen, om de beste A/V ervaring neer te zetten. De beelddrager, een stream of 4K Blu-Ray moet alle informatie bevatten om de film op hoge kwaliteit neer te zetten, maar de apparatuur moet ook in staat zijn om iets met die extra informatie te doen. Vandaar dat IMAX en DTS met een lijst van eisen zijn gekomen voor hardware het IMAX Enhanced logo mag dragen.
Launch Partners
Bij de content makers hebben Sony Pictures en Paramount Studios zich meteen bij IMAX Enhanced aangesloten. Vooral dit jaar zien we verrassend veel 4K Blu-Ray releases in de markt met een IMAX Enhanced sticker op de doos.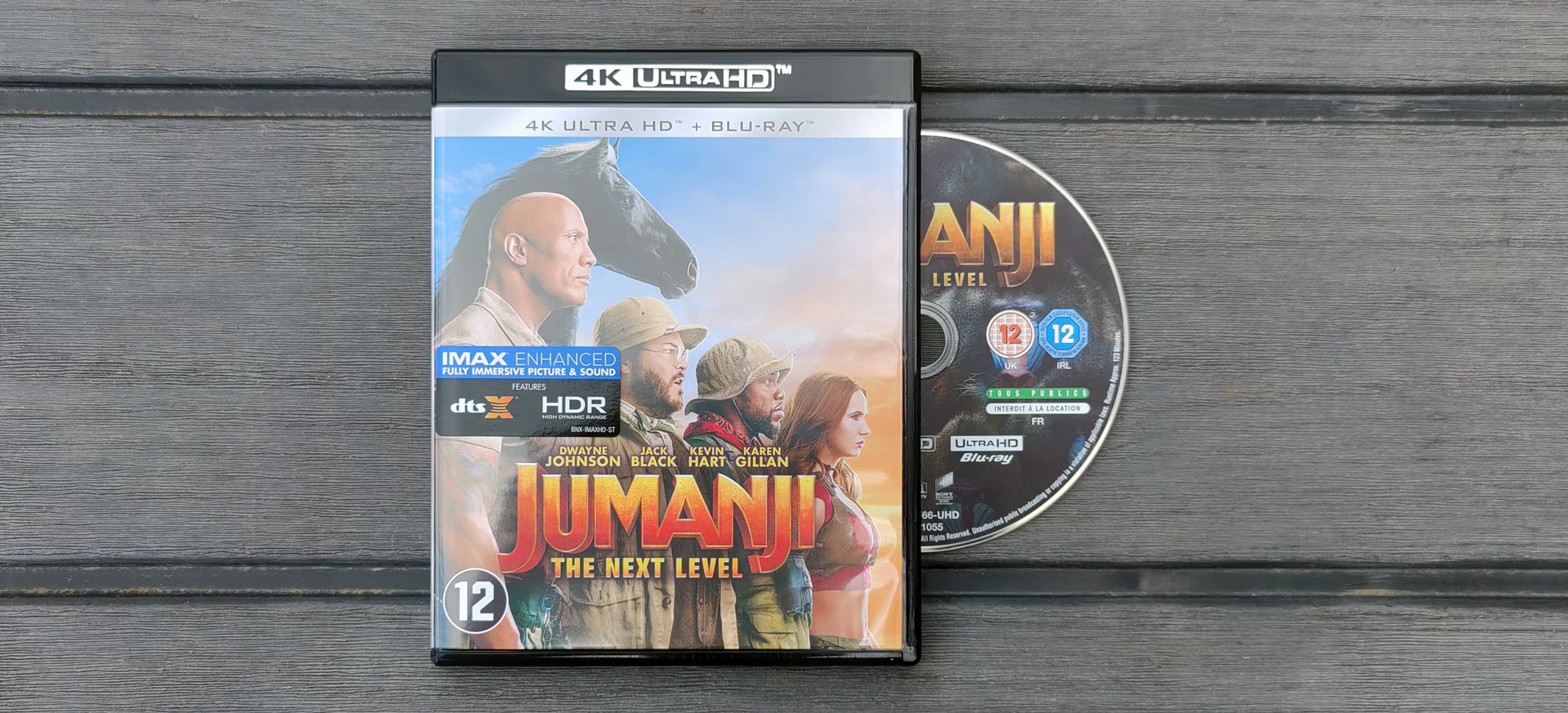 Aan de hardware kant sloot meteen Sound United aan. Dit is het collectief waaronder merken als Heos, Polk, Denon, Marantz en vele anderen vallen. Met de participatie van Sony Pictures, kan de Sony hardware tak natuurlijk niet achterblijven. Ook daar zijn audio producten gelanceerd met IMAX Enhanced, maar ook TV's en projectors.
Anno 2020 kun je gecertificeerde apparatuur kopen bij Sony, TCL, Definitive Technology, JBL, Arcam, Anthem, AudioControl, Denon, Elite, Integra, Lexicon, Marantz, McIntosh, Onkyo, Pioneer, Sony, Storm Audio en Trinov Audio.
Aan de kant van de streaming services, sloten Rakuten TV en FandangoNOW aan om IMAX Enhanced content aan te bieden.
Anno 2020 kun je IMAX Enhanced content streamen bij FandangoNOW, Rakuten TV, Privilege 4K en Tsutaya.
In die hardware zit ondersteuning voor een aangepaste variant op DTS:X. Aan de beeldkant, is ondersteuning voor HDR standaard, maar moeten filmmakers ook beeldruis en andere storende zaken minimaliseren.
Wat merken we van IMAX Enhanced Content?
Je hoeft geen IMAX Enhanced hardware te hebben om IMAX Enhanced films af te spelen. Het kan wel zijn dat je net wat details in de audio of video mist. Het is echter de vraag of je dat ook echt zal merken. Hoe dan ook, het is een mooie reden om weer een nieuw logo op producten te drukken.