Sinds deze week ligt de nieuwe God of War: Ascension in de schappen. De game is een prequel op het God of War verhaal en vertelt jou over het ontstaan van Kratos en hoe deze zijn ziel aan Ares, god van de oorlog, verkocht.
God of War: Ascension vertelt je niet alleen het verhaal over hoe Kratos is geworden zoals hij is, de game laat ook de mens achter de krijger zien. Natuurlijk verpakt Sony dit weer in een game vol nieuwe uitdagingen en nieuw wapentuig waarmee Kratos zijn strijd zal mogen voeren. Daarnaast bevat deze God of War ook een online multiplayer modus voor 2 tot 8 spelers.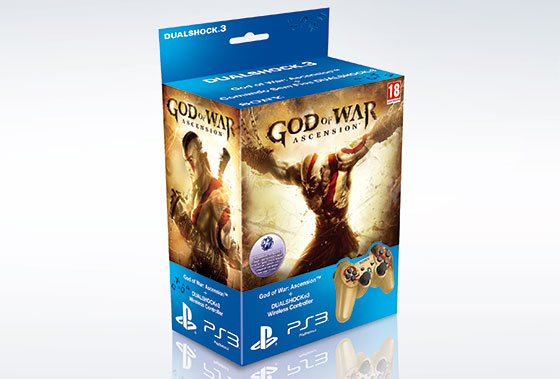 Beschikbaarheid
God of War: Ascension ligt nu in de winkel in een reguliere en special edition. Daarnaast zijn er bundels met een speciale Dual Shock 3 controller of een Playstation 3.