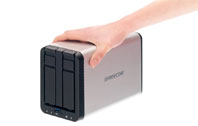 Freecom lanceerde vandaag haar nieuwste NAS systeem genaamd Silver Store. Het systeem is speciaal voor thuisgebruikers ontwikkeld en kan tot 6 terrabyte aan tegevens opslaan. Daarnaast bevat de NAS ondersteuning voor USB 3.0 en Gigabit ethernet waardoor het verplaatsen van bestanden aangenaam snel moet gaan.
De NAS is naar eigen smaak in te richten. Je kan twee schijven van 3TB als één schijf koppelen, maar ook als back-up van elkaar laten draaien (raid) waardoor het risico op verlies van gegevens bij een crash veel kleiner is. Verder kunnen partities aan specifieke gebruikers gekoppeld worden.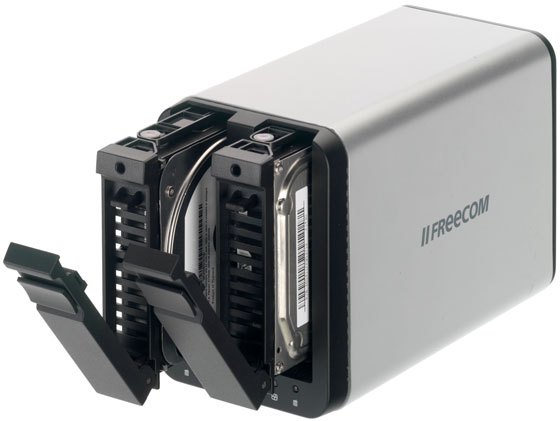 De Silver Store NAS biedt ondersteuning voor DLNA om zo je muziek en andere media bestanden over het hele netwerk te delen. Daarnaast draait hij een iTunes server, FTP server en BitTorrent client. Dit alles draait op een 1Ghz processor.
Home Cloud
Via de Home Cloud optie, kan je ook buitenshuis bij je gegevens. Dit kan niet alleen via een laptop of andere PC, maar ook via een smartphone of tablet.