Met displays van 11~14,6 inch biedt de Samsung Galaxy Tab S8 de grootste tabletervaring van het merk tot nu toe. Bovendien lijkt de Tab S8 series helemaal gericht te zijn op productiviteit en creativiteit.
De tablets komen met de nieuwe Andorid 12 ervaring van Samsung en integratie met de Office tools van Microsoft. Zo kun je zakelijk of als student gewoon alle populaire bestanden blijven bewerken.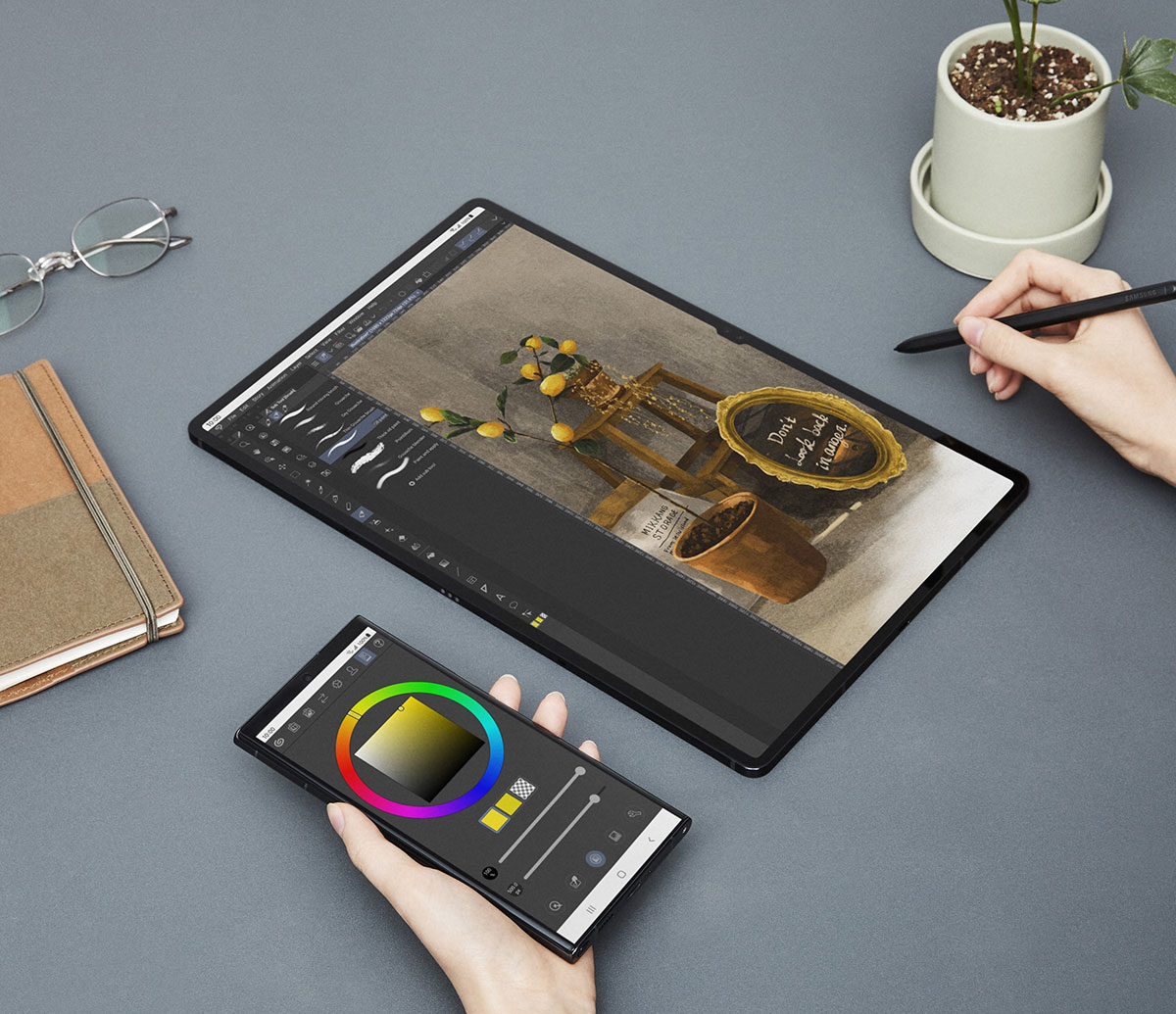 Camera's
De Samsung Galaxy Tab S8 Ultra komt aan de voorkant met een 12 megapixel main, en ultragroothoek camera. De laatste ontbreekt bij de andere modellen. Achterop krijgen alle modellen een 13 megapixel main camera en een 6 megapixel ultragroothoek.
Chipset
Normaal lopen de chipsets bij Android tablets achter op de smartphones. Apple was altijd de enige die de prestaties gelijktrok. Samsung doet dit nu ook. Ook hier krijg je namelijk een nieuwe 4nm chipset. Of dat Exynos of Qualcomm is laat Samsung nog in het midden.
Accu's
De accu's lopen van 8.000mAh tot 11.200mAh en opladen gaat in alle modellen met 45 Watt. Draadloos laden is er nog niet bij, maar dat is vrij normaal in tabletland.
Beschikbaarheid
Vanaf 25 februari is de Galaxy Tab S8 beschikbaar voor € 749,- (128 GB), de Tab S8+ voor € 949,- (128 GB) en de Tab S8 Ultra voor € 1.149,- (128 GB). De tablets liggen dus gelijktijdig met de Galaxy S22 Ultra in de schappen.