De meeste powerbanks zien er tegenwoordig vooral heel aaibaar uit. Dat is niet het geval voor de Intelli 200w ScoutPro. Deze powerbank laat je laden als een baas.
Met een crowdfunding campagne wist het merk al $600.000 aan pre-orders op te halen voor de ScoutPro. Overigens is hij nog steeds op IndieGoGo op te pikken voor $149. Het idee achter de lader is dat hij werkelijk alles kan laden. Ongeacht of het een smartphone, laptop of tablet is. Of speakers, headphones, drones, camera's. Het apparaat heeft een capaciteit van 200w beschikbaar voor alles dat je aansluit.
Nouja, aansluiten hoeft ook niet per sé. Het apparaat ondersteunt ook draadloos laden. Dat draadloos laden kan zelfs met Apple MagSafe ondersteuning. In totaal kun je met drie bedrade en twee draadloze laadopties, vijf apparaten tegelijk opladen. Laden gaat met maximaal 40W zodat jouw Androids ook als een trein gaan.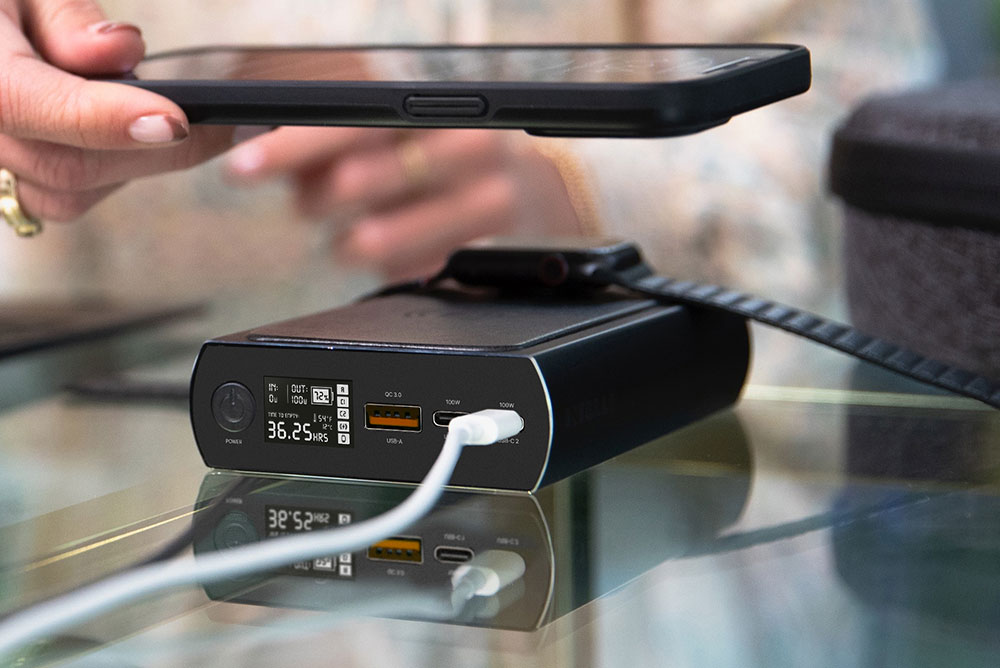 De ScoutPro wordt opgeladen met een 100w GaN lader. Deze levert het merk mee. Zo kun je de powerbank op hoge snelheid vullen. De accu's zijn UL gecertificeerd. De powerbank en lader zelf zijn FCC, CE en RoHS gecertificeerd. De accu's maken gebruik van grafeem technologie die vergelijkbaar is met die van Tesla.
Binnen het ontwerp is rekening gehouden met de eisen van airliners. Je mag de Intelli 200w ScoutPro zonder problemen mee aan boord nemen. De powerbank weegt wel een halve kilo.