Deze week kwam er groot nieuws van Adobe. Het bedrijf lanceerde de Elements 2021 uitvoeringen van Photoshop en Premiere. Feitelijk iets kalere versies van de software, maar voor een zeer interessante eenmalige prijs.
Adobe voorziet deze editie van vijf nieuwe guided edits. Daarmee komt het totaal op 83. Deze helpen je opweg om strakke edits mogelijk te maken in foto en video. Ook kun je automatische backups instellen voor de catalogusstructuur.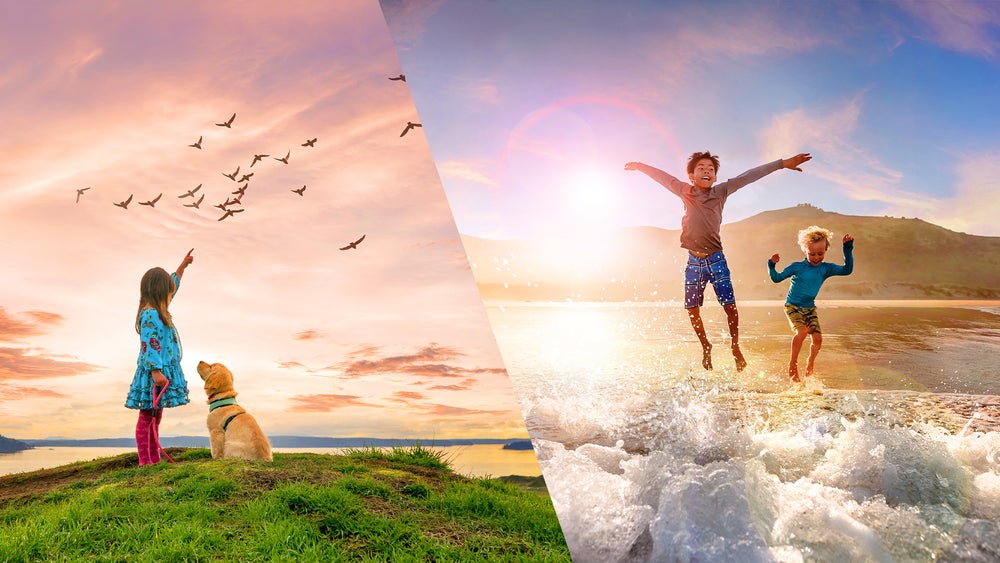 Vernieuwing in Photoshop Elements 2021
Van foto naar gif
Met de AI van Adobe Sensei is het nu mogelijk om statische foto's om te toveren tot gif's. De AI zal 2D en 3D bewegingen toevoegen aan de foto's.
Adjust Face Tilt
Dit is echt een functie waar wij echt naar uitkijken. Adjust Face Tilt. Nee, die functie haalt niet meteen die 7 onderkinnen weg, maar kan wel het perspectief van een portretfoto corrigeren. Zelfs op groepsfoto's.
Quote Graphics
Maak je foto's nog meer insta-waardig met quote graphics. Voeg snel en eenvoudig opgemaakte quotes toe aan foto's die je hebt geschoten.
Vernieuwingen in Premiere Elements 2021
Select Object
In de UI van Premiere Elements is het nu gemakkelijker om een specifiek object of deel van jouw video te selecteren. Daar kun je dan effecten aan toevoegen die met behulp van object tracking keurig aan dat object of die selectie blijven plakken. Handig!
GPU versnelling
Renderen zou nu een stuk sneller moeten kunnen met behulp van GPU versnelling. Hierdoor zijn effecten nu sneller zichtbaar en kun je ook vlotter snijden.
Meer muziek
Tenslotte voegt Adobe 21 rechtenvrije muziektracks toe. Handig!