Met de Voyager Air 2 voegt Corsair 1 terrabyte aan opslagruimte aan jouw iPad, iPhone, Android, Windows of Mac toe. Door gebruik te maken van WiFi, is de Voyager Air 2 niet afhankelijk van de aanwezigheid van een USB aansluiting of micro-SD slot.
De Voyager Air 2 beschikt over USB 3.0 zodat je hem vanaf een computer lekker snel kunt vullen. Door gebruik te maken van WiFi, kun je met maximaal vijf apparaten tegelijk gebruik maken van de Voyager Air 2. De drive is zelfs snel genoeg om alle vijf de apparaten van een 720p HD stream te voorzien.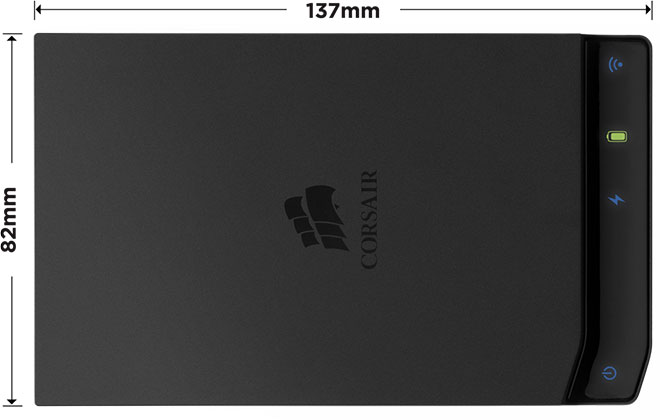 Het WiFi access point heeft nog een bijkomend voordeel. Het is mogelijk om deze te gebruiken om de internetverbinding van één van de aangesloten apparaten met de andere apparaten te delen.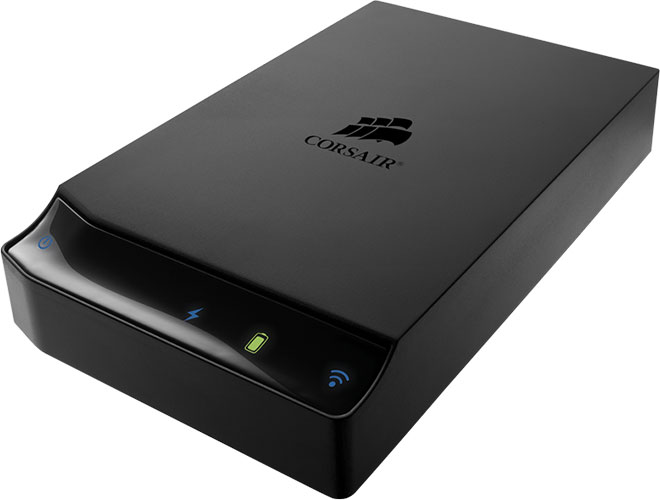 Beschikbaarheid
De verkoop van de Voyager Air 2 zou begin deze maand moeten starten. De verwachtte verkoopprijs van de Voyager Air 2 is $179,99.