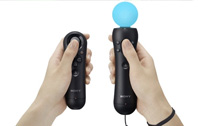 Als je vanmorgen in Amsterdam bent geweest dan heb je hem wellicht al gezien, de nieuwe Playstation Move controller die daar levensgroot door de straten wordt gedragen.
Met deze ludieke actie viert Playstation dat hun nieuwe controller eindelijk te koop is. De Move controller kan je het best vergelijken met de WiiMote van Nintendo en stelt je in staat om games op basis van gebaren te spelen.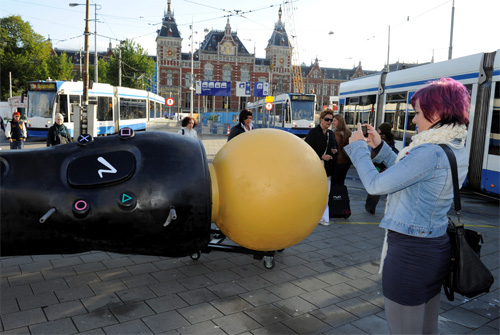 De move ligt nu in de winkel voor €59,99 en is te koop met Start The Party, EyePet: Move Edition, Sports Champions en Kung Fu Rider. Playstation zal daar zee binnenkort Echochrome II, Sorcery, TV Superstars, Tumble, The Fight, Heroes on the Move, Beat en The Shoot aan toevoegen. Op de meest interessante titels moeten we echter wat langer wachten. SOCOM 4, Buzz, SingStar, Heavy Rain en Killzone 3 zullen ook gebruik gaan maken van de Move controller.
Check ook ons Kinect vs. Move verslag van de GamesCom.