Hij is officieel. Vandaag presenteerde Huawei haar Huawei P50 Pocket foldable smartphone. Het toestel zal alleen in China worden verkocht, maar kent zowaar een ontwerp van Nederlandse bodem. Het verenpatroon op het toestel is afkomstig van de Nederlandse modeontwerpster Iris van Herpen.

De foldable van Huawei komt met een opvouwbaar 21:9 display van 6,8 inch. Op de buitenkant komt een tweede display dat rond is, met een resolutie van 340×340 pixels. Dit is na het ontwerp van Iris van Herpen misschien wel één van de meest opvallende eigenschappen in het ontwerp van de champagnegouden smartphone.
Achterop, ov voorop, zit verder nog een 40 megapixel main camera met een 13 megapixel groothoek en een 32 megapixel camera die het spectrum van de andere camera's moet vergroten. Een spannend stukje beeldtechniek dat we wellicht komend jaar bij meer smartphones gaan tegenkomen.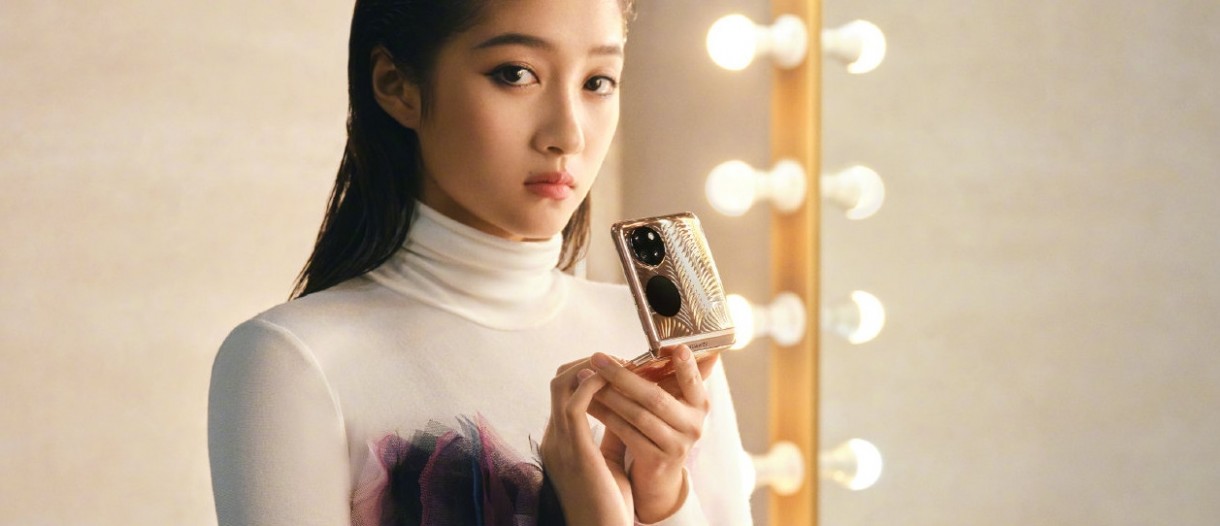 Het toestel komt met 8GB of 12GB RAM en met 128GB of 256GB opslagruimte. Het toestel draait op de Qualcomm Snapdragon 888 chipset die ook in de Samsung Galaxy Z Flip 3 te vinden is, die wel in Nederland te koop is.