Of je nu meer kilometers uit jouw fietstocht wilt halen of woont op een plek waar opladen lastig is, VanMoof presenteerde vandaag iets unieks in fietsland. Namelijk een powerbank voor haar e-bikes.
De VanMoof Powerbank is speciaal ontwikkeld voor het VanMoof fiets frame. Hij past er naadloos in en geeft qua design een beetje het idee van een benzinetank. Door de 2,9 kilo wegende accu zo laag mogelijk in het frame te passen, zou je qua fietsbeleving weinig verandering moeten merken.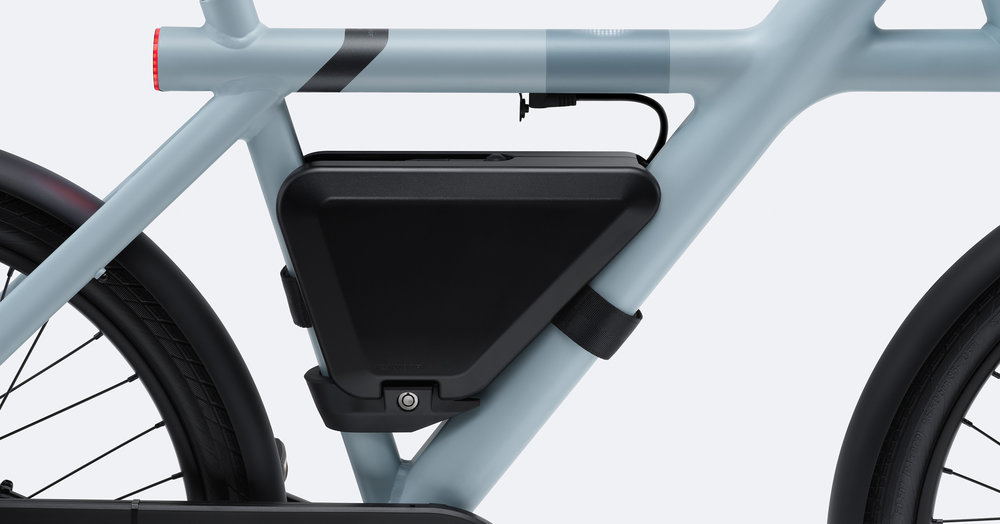 Bij VanMoof snappen ze dat deze accessoire geliefd zou kunnen zijn bij dieven. Daarom heeft VanMoof in het ontwerp ook een slot opgenomen zodat je niet constant bij jouw accu hoeft te zijn. Dit is zeker handig wanneer je de powerbank gebruikt om jouw fiets op te laden. Een scenario waar menig appartement huurder een uitdaging zal ervaren bij fietsen zonder uitneembare accu zoals de VanMoof. Met zo'n twee keer de powerbank koppelen zit de accu van jouw fiets helemaal vol. De powerbank zelf laadt in 3 uur volledig op.
Je kunt de powerbank ook gebruiken om eenvoudigweg de actieradius te vergroten. Afhankelijk van het ondersteuningsniveau, voegt de VanMoof Powerbank tot 100 extra kilometers aan jouw actieradius toe, of 45 kilometers bij maximale ondersteuning.
Beschikbaarheid
De VanMoof powerbank is direct te bestellen bij VanMoof voor €348 plus €25 verzendkosten. Koop je hem direct bij jouw fiets, komen de verzendkosten te vervallen.