Terwijl Apple steeds harder haar best doet om Facebook buiten spel te zetten op haar hardware, wordt Facebook nadrukkelijker aanwezig op de Oculus Quest. Met de laatste update komt Facebook Messenger naar de VR bril. Daarnaast geeft Oculus de indie community meer ruimte met App Lab.
Facebook Messenger
Momenteel lopen de nodige rechtszaken tegen Facebook rondom de invloed van het platform. Gebruikers trekken weg bij WhatsApp in de VS omdat het platform nu geconnect is met Messenger en daarmee de privacy niet meer geborgd wordt. Bovendien maakt Apple het onmogelijk voor Facebook om gebruikers 'zomaar' te tracken.
Ondanks deze onrust rondom Facebook, bereidt het merk haar integratie van Oculus wel verder uit. Oculus is al jaren eigendom van Facebook. Met de nieuwste software update zal het mogelijk worden om vanuit jouw Quest of Quest 2 bril gebruik te maken van Facebook Messenger. Je kunt niet alleen berichten lezen, maar ook verzenden vanuit de VR omgeving van de VR bril.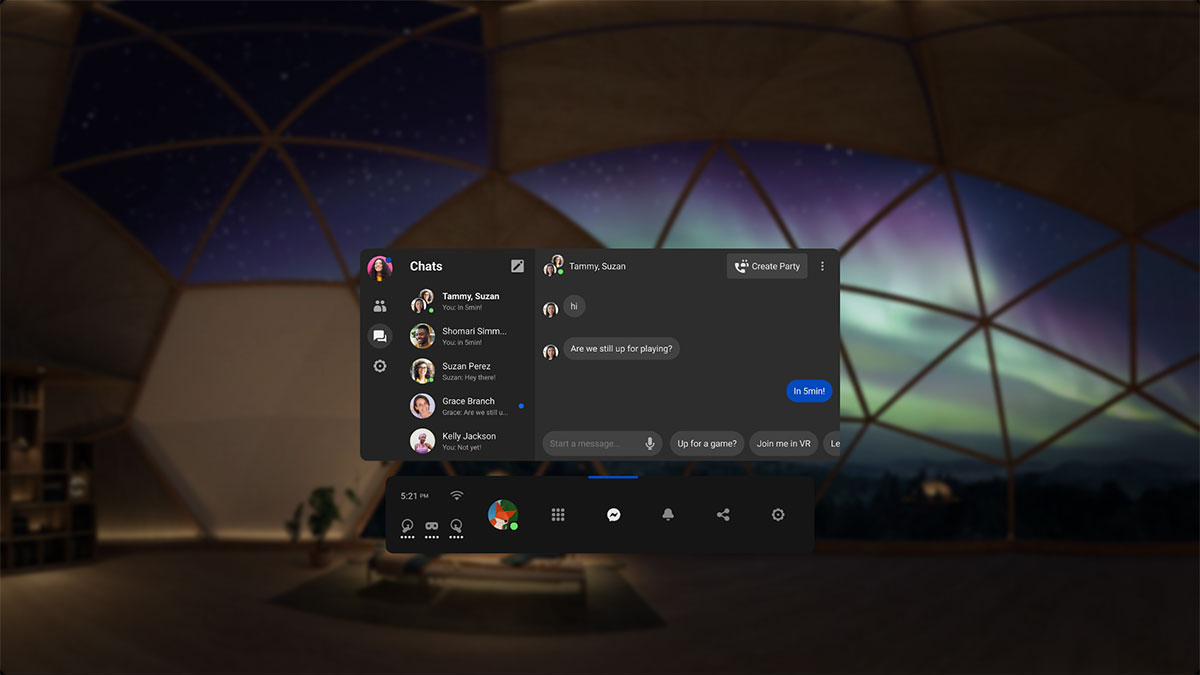 App Lab
Wil je meer experimenteren met jouw Quest VR bril, komt Oculus nu met App Lab. Een alternatief op de eigen app store, gericht op experimentele content van kleinere studio's. Titels die je kiest worden direct op de Quest of Quest 2 geïnstalleerd en ja, ik zit al de hele avond met de App Lab apps te klooien. Echt een aanrader!