Ook Parrot komt nu met een compacte drone. Parrot heeft haar (selfie) drone de naam Anafi meegegeven en de specs liegen er niet om. De drone lijkt interessanter dan de AR.Drone 2 die lang de top voor consumentendrones bleef voor het Franse merk.
Parrot stond aan de voet van de drone explosie. Met de AR.Drone zette het de standaard voor quad-copter ontwerpen en ook de minidrones bleken dure maar perfecte toys. Toch verloor Parrot de markt aan het Chinese DJI die perfecte drones voor minder op de markt zette. Maar, er is weer ruimte voor Parrot. DJI heeft last van het imago dat de Chinese overheid zou kunnen spioneren via de Drones. Het moment voor de Fransen om een stukje markt terug te winnen.

En dan begint Parrot met de Anafi. Een drone die de directe tegenhanger moet vormen voor de DJI Mavic Air. Ook de Parrot Anafi is een vouwbare drone. De drone komt met een ingebouwde 4K camera die op 30 frames per seconde filmt. Film je in Full HD, kan de chipset van de Anafi ook in een strakke 60 frames per seconde filmen. Voor luchtfotografie schiet de drone plaatjes met 21 megapixels.
Om het beeld te stabiliseren, komt de Parrot Anafi met een 180-graden gimball. Er zit ook 3x zoom in, maar het is ons nog niet helder of dit optische of digitale zoom is. De drone kan ook personen tracken en volgen, al mag dat in Nederland niet. Autonoom vliegen is hier nog verboden.
De Parrot Anafi krijgt een accuduur van 25 minuten mee. De accu is vervangbaar, dus voor langere vluchten kun je meerdere accu's meenemen.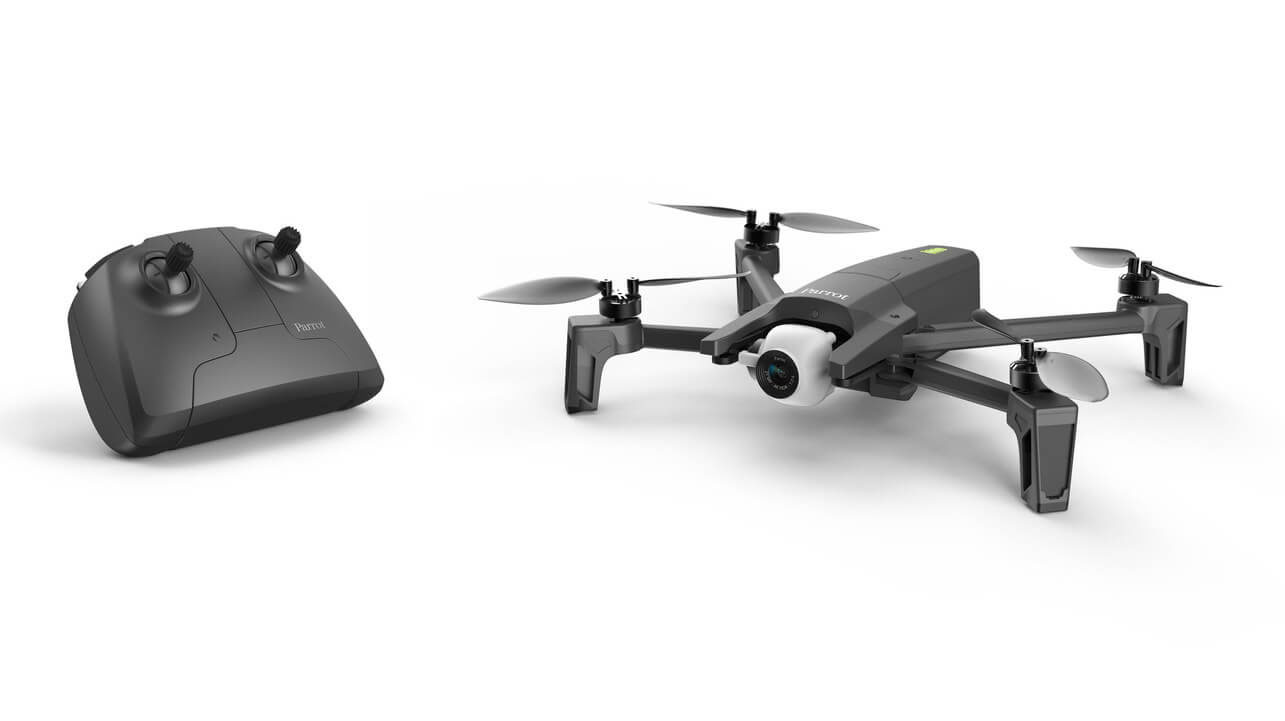 De Parrot Anafi ligt vanaf 1 juli in de winkel. In Amerika gaat de drone $700 kosten en $99 voor een extra accu.