Hoera! Tasmania is onze tweede sponsor voor de GadgetGear BBQ van het Jaar verkiezing 2017.
Een evenement organiseren zoals de GadgetGear BBQ van het jaar verkiezing doe je niet alleen. Onze redactieleden werken samen met sponsoren om een uitgebreide test en score mogelijk te maken. Daarom zijn wij ontzettend dankbaar dat Tasmania.nl ons dit jaar bijstaat als sponsor met alleen de allerbeste fuel voor de barbecues.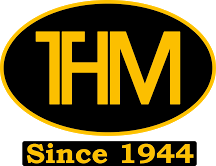 De naam Tasmania zal je niet onbekend in de oren klinken als je regelmatig de barbecue aansteekt. Zij zijn namelijk de grootste houtskool en briketten leverancier van Nederland. Naast barbecues, houtskool en briketten van hun eigen merken THM & House of Charcoal, leveren zij ook THM houtskool in een neutrale zak. Mocht je behalve je barbecue nog meer in de brand willen zetten dan kan dat bij Tasmania. Zij leveren namelijk ook ovengedroogd haardhout, haardblokken en andere winterproducten in de wintermaanden
Voor de barbecue van het jaar verkiezing hebben zij ons voorzien van House of Charcaol houtskool, briketten en een enorme zak restauranthoutskool. Wij danken Tasmania hartelijk voor hun deelname als sponsor, een naam die u nog geregeld langs zal horen komen bij de product review voor BBQ van jaar verkiezing.