LG is onlangs gestart met het teasen van haar nieuwe vlaggenschip smartphone. Inderdaad. Na de release van de LG G5 vorig jaar, mogen we dit jaar op het MWC de LG G6 verwachten. Helaas voor LG zijn foto's van het toestel nu al gelekt.
Zoals verwacht heeft LG het modulaire design van de G5 als een baksteen laten vallen. Jammer, of toch niet. Motorola heeft immers wel weten te demonstreren hoe modulair moet.
Op de foto's zien we zowel de voor- als de achterkant van het nieuwe toestel. Wat meteen opvalt is dat het toestel een dubbele camera heeft meegekregen. Iets dat Huawei de laatste jaren met al haar camera's doet. Technisch geen heel verrassende stap gezien de nieuwste Qualcomm chipsets hier nu standaard ondersteuning voor bieden. We vinden op de achterkant een een dual-LED Flash en een ronde vingerafdrukscanner. Traditioneel zet LG ook haar volumeknoppen aan de achterkant, maar die zien we niet meer zitten.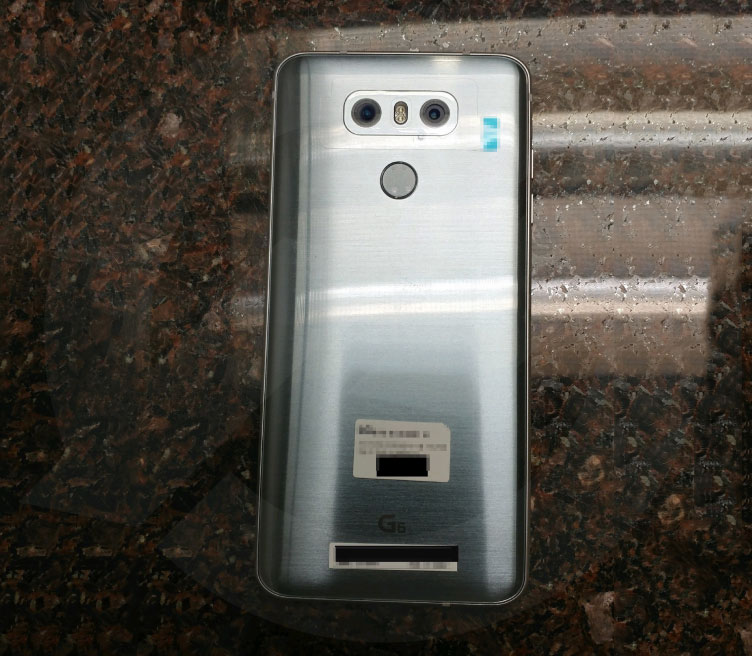 Aan de voorkant zien we een enorm scherm. Naar verwachting 5,7 inch en in de nieuwe 18:9 verhouding. Hierdoor zou de Android smartphone veel beter zijn in multitasking. LG noemt dit haar FullVision Display technologie. Leuk detail is ook dat de hoeken zijn afgerond. Hierdoor krijgen we een beetje het idee van de Xiaomi Mi, maar dan zonder de dunne randen.
LG zal haar nieuwe vlaggenschip op 26 februari officieel onthullen. Dan zien we of deze foto's kloppen en kennen we de complete lijst met specs van het toestel.