Niet tweeten, maar waarheden ofzel 'truths' plaatsen. Dat is het idee achter het nieuwe, eigen sociale netwerk van ex-president van de Verenigde Staten Donald Trump.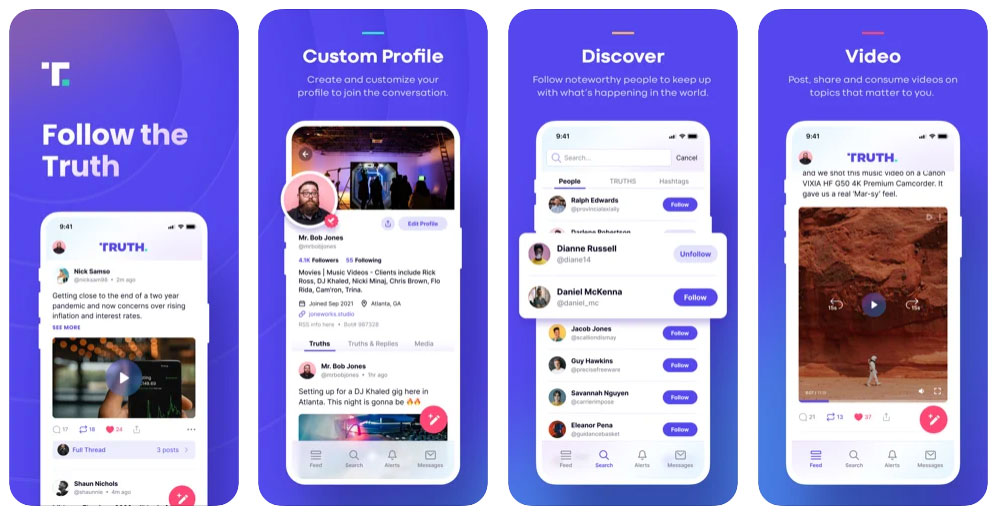 Donald startte het eigen sociale netwerk vanuit zijn Trump Media & Technology Group (TMTG) nadat hij werd verbannen van andere sociale media. Met zijn eigen netwerk, krijgt de ex president een direct lijntje met zijn volgers, wat interessant kan zijn voor een mogelijke herverkiezing. Zoals de makers zeggen, dit is een sociaal netwerk zonder censuur. Daarbij is het de vraag of het niet censureren van gesprekken er toe kan leiden dat dit ook een platform wordt voor discussies over mensenhandel, prostitutie etc.
Truth Social verscheen vandaag op de Apple App Store voor iPhone. Onbekend is of en wanneer ook Amerikanen met Androids gebruik gaan maken van het platform. In Amerika, zeker onder de betere inkomens, is iOS nog altijd het leidende platform. De website van Truth Social is op het moment van schrijven down.