Na het enorme GTA V en Red Dead Redemption II, zijn ze bij Rockstar Games nog altijd bezig met het enorme GTA VI. Om het publiek alvast op te warmen, start Rockstar met de re-release van drie klassieke GTA games.
Of de trilogie als bundel komt of los wordt verkocht, is nog niet duidelijk. Wel dat ter eren van de twintigste verjaardag van GTA III zowel GTA III uit 2001 als GTA: Vice City uit 2003 als GTA: San Andreas uit 2004 opnieuw worden uitgebracht.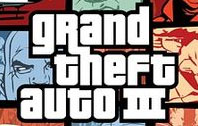 Het zal niet om eenvoudige ports gaan, maar echte remasters. Die zijn nu al te koop in diverse app stores. Sterker nog, Rockstar zal per eind van de maand als die games uit de app stores verwijderen. Dan is het wachten op eind van dit jaar, wanneer de nieuwe versies beschikbaar zijn.
Rockstar zal de nieuwe versies uitbrengen voor PlayStation 4, PlayStation 5, Xbox Series X|S, PC en de Nintendo Switch. De games worden voorzien van nieuwe textures en zullen waarschijnlijk een stuk vlotter laden.