Wanneer misschien wel 99% van je omzet uit seksuele livestreams komt, is het een gewaagde stap om te roepen dat je geen seksueel expliciete content meer toestaat. Toch riep het sociale netwerk OnlyFans dit afgelopen weekend.
Ondanks dat er voldoende gratis sekssites op internet te vinden zijn, moet je als gebruiker betalen voor de content op OnlyFans. De content creators op het platform laten hun volgers een abonnement afsluiten om hun content te volgen. Zoals je mag verwachten, gaat het dan ook voornamelijk om adult content en dat blijkt een schot in de roos voor het platform.
Toch kondigde het platform dus aan 'clean' te willen zijn. Seksueel expliciete content zou niet meer welkom zijn. Toch wordt de soep niet zo heet gegeten bij het platform. Tegenover The Verge legde het netwerk uit wat hiermee wordt bedoeld.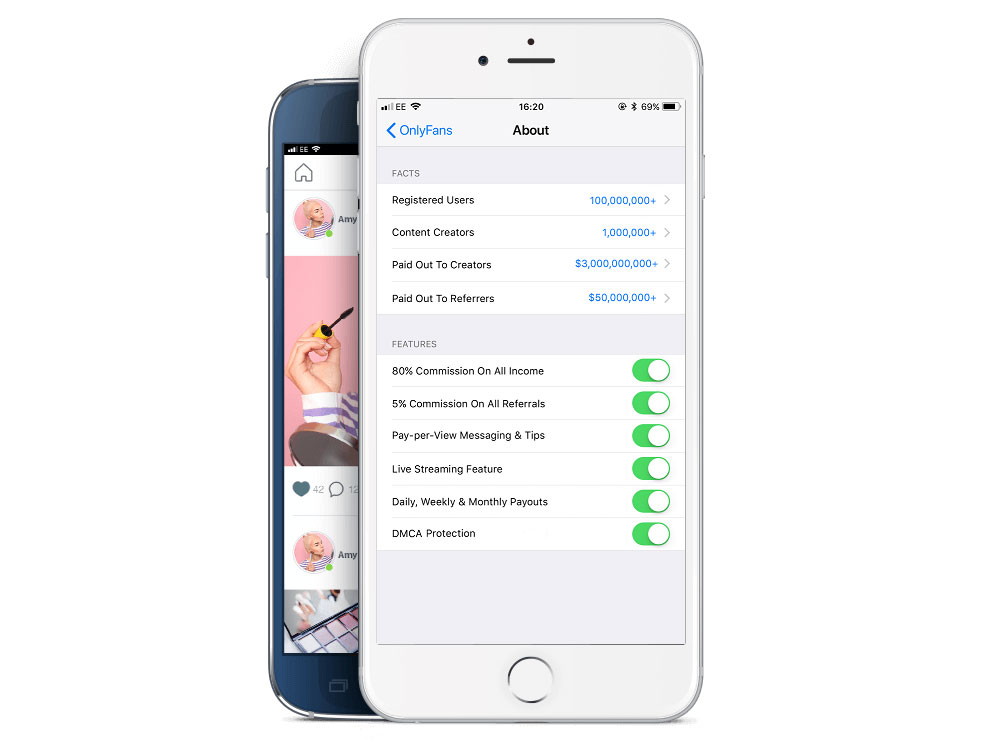 De content creators (zo'n 20 miljoen en goed voor $5 miljard omzet) mogen feitelijk geen seksuele handelingen meer uitvoeren voor de camera. Ze mogen dus geen seks meer hebben en ook mastrubatie is not-done voor de persoon die wordt gefilmd. Ook mag je je niet meer naakt vertonen op manieren die schokkend of beledigend kunnen zijn richting de fans. Content creators op het platform hebben tot 1 december de tijd om content die tegen de regels is, te verwijderen van het platform.
OnlyFans zegt deze stap te nemen vanwege de toenemende druk uit de bancaire sector. Banken en betalingsproviders zitten niet op dit soort bedrijven te wachten en houden hun handjes graag schoon.