Storytel kennen we vooral van de ingesproken verhalen. Vanaf nu kun je dynamisch kiezen tussen zelf lezen en voorgelezen worden. Storytel lanceert haar e-reader in Nederland, met ondersteuning voor audio.
Nederland is het vijfde land waar Storytel haar eigen hardware op de markt brengt. Het apparaat werd eerder in Zweden, Denemarken, Finland en IJsland op de markt gebracht. Met het apparaat krijg je direct toegang tot jouw betaalde Storytel account. Je kunt ten alle tijden kiezen of je boeken wilt laten voorlezen of dat je ze zelf leest. Je zou zelfs naadloos tussen beiden moeten kunnen schakelen.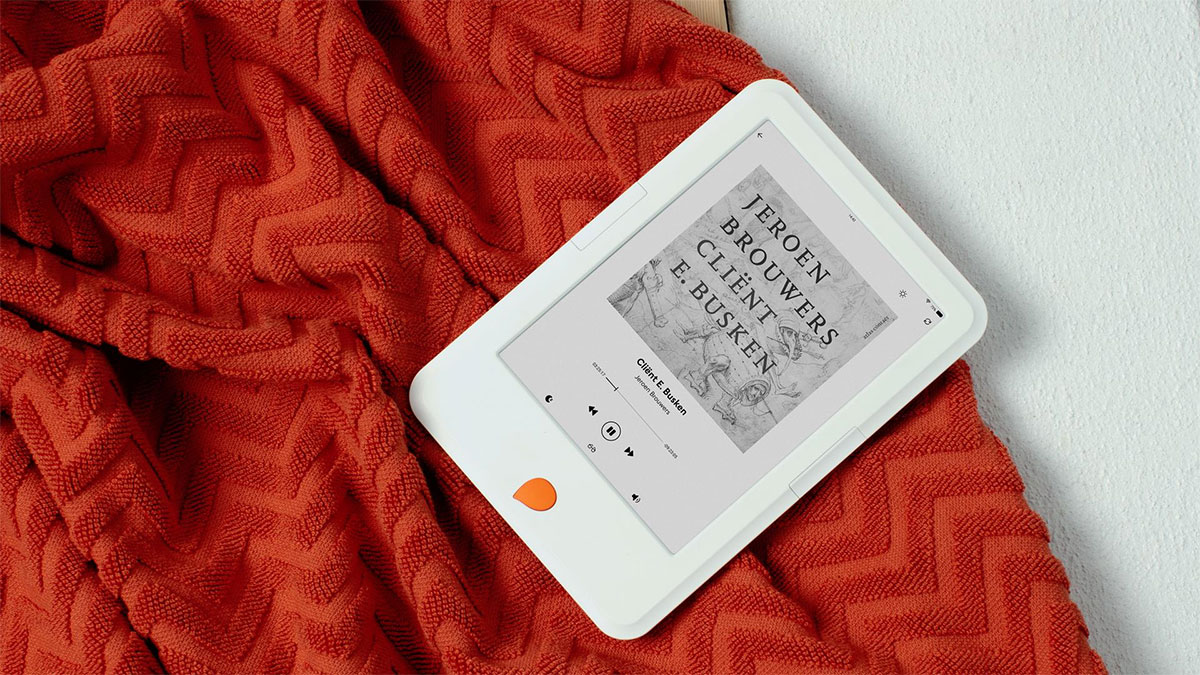 Synchroniseren gaat via WiFi. Je kunt ook jouw eigen epub bestanden op de e-reader zetten. Dus ook als je even geen geld hebt voor het abonnement, kun je blijven lezen op het apparaat. De interne opslag meet 8GB.
De e-reader is gebouwd op basis van een 6 inch E-ink Carta HD display dat ook in vele andere e-readers terug te vinden is. Met een resolutie van 212 pixels per inch zou het scherm redelijk scherp moeten zijn. De tint van de achtergrondverlichting is instelbaar.
Voor de audio beschikt de e-reader over een 3,5mm audio-aansluiting. Daarnaast kun je ook een bluetooth headset verbinden.
De Storytel Reader kost €129 en is nu verkrijgbaar. Je krijgt meteen twee maanden gratis Storytel. Wanneer je de CoolBlue link bij dit artikel gebruikt zie je dat er ook een speciale cover voor de e-reader is.