Altijd al een 4K TV in de achtertuin willen hebben? Tot nu toe was het de markt van de kleine merken of van de bouwers van speciale behuizingen. Samsung heeft met The Tarrace een serie QLED TV's gebouwd die je direct aan de schutting kunt hangen.
De Samsung The Tarrace TV's komen in 55", 65" en 75" formaten. De TV's hebben een behuizing die IP55 water- en stofdicht is. Dit laatste is natuurlijk ook belangrijk omdat insecten zicht in de TV zouden kunnen nestelen. IP55 maakt dat de TV's bestand zijn tegen water dat vanuit welke richting dan ook op de TV wordt gespoten. Daar zou dus ook een hoosbui onder moeten vallen.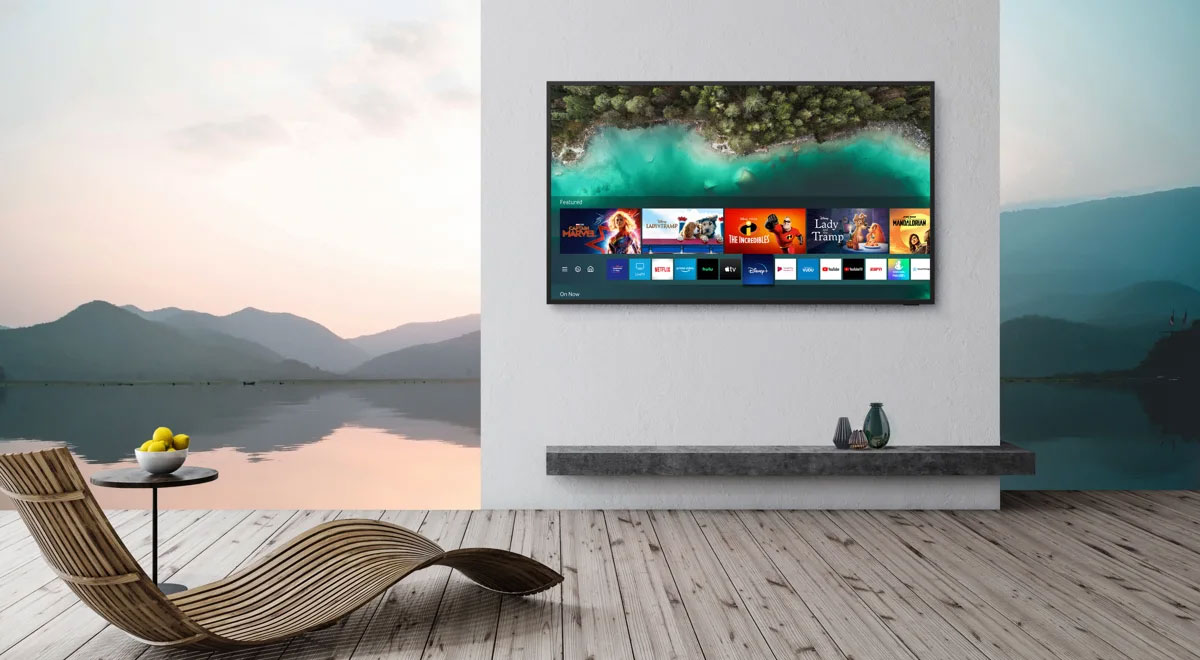 Natuurlijk is het niet alleen regen dat een TV kan teisteren. Temperaturen zijn ook belangrijk. De TV's kunnen een temperatuur van -31 graden Celsius tot +50 graden Celsius overleven. Of dat in direct zonlicht is, is niet bekend. TV's buiten moeten natuurlijk extra hard werken, omdat je al snel, veel omgevingslicht in de tuin hebt. De gebruikte displays moeten een helderheid tot 2.000 nits leveren. Bovendien zijn de displays met een anti-reflecterende coating afgewerkt. Naast deze TV's, heeft Samsung ook een bijpassende, weerbestendige soundbar ontwikkeld. De TV's draaien op het Tizen Smart TV platform van Samsung zelf.
Beschikbaarheid
De Samsung The Tarrace 55 inch gaat €3.999 kosten. Voor €4.999 krijg je de 65 inch versie en de 75 inch versie gaat voor €6.499 over de toonbank. Voor de bijpassende soundbar ben je €999 kwijt.