Sinds Epson de InkTank printers bij ons op kantoor introduceerde, zijn we bij Gadgetgear.nl gek op dit printconcept. Geen dure cartridges meer, minder verspilling en minder kosten. Canon introduceerde vandaag har Pixma G-series. Die werken met hun navulbare inkttanks en daar noemen ze het MegaTank.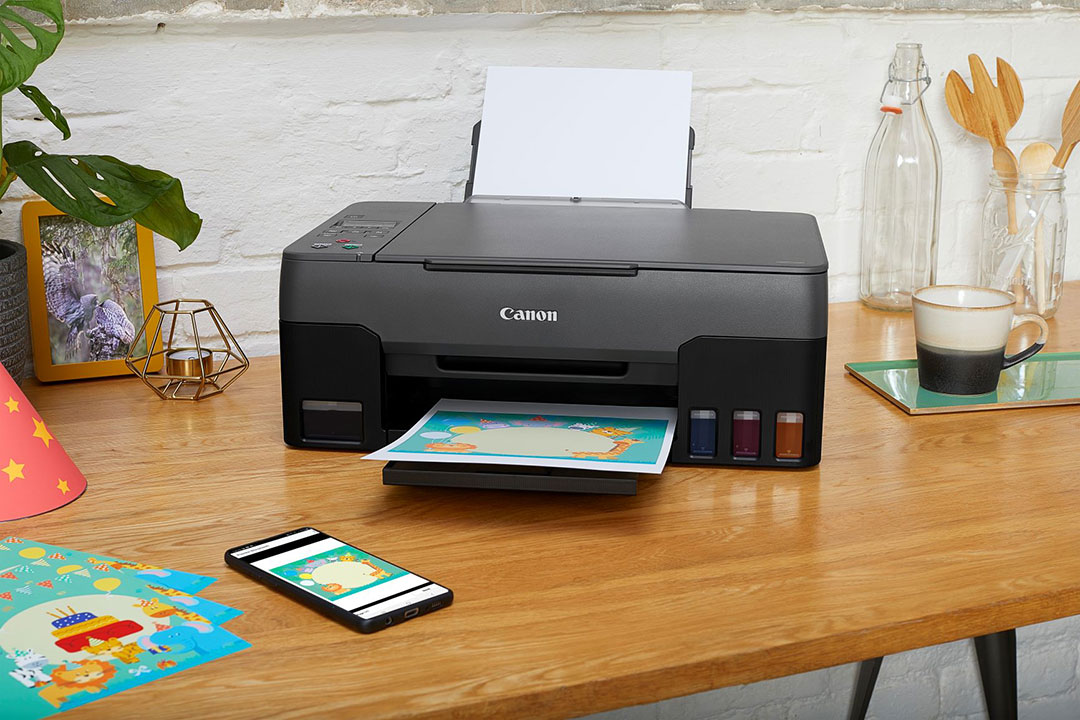 Het idee van dit soort printers is heel eenvoudig. Ze worden geleverd met grote inktreservoirs die je met flessen inkt kunt vullen. Doordat fabrikanten minder kosten hebben in de productie, verzending etc, kunnen grote merken als Canon en Epson inkten leveren tegen prijzen die erg dicht liggen op die van navulstations. Daardoor wordt het veel interessanter om met originele inkten te printen. Zeker wanneer je veel print.
De Pixma G series werkt met een 2-regelig LCD display dat de status van de printer en instellingen kan weergeven. Bovendien wordt printen nog zuiniger met de economy functie die op de printer is geplaatst. Daarmee richt Canon zich op studenten en thuiswerkers die kosteneffectief willen printen. Top of the line is de Canon Pixma G3560. Dit is een drie-in-één printer waarmee je ook kunt scannen en kopiëren. Die printer is ook via WiFi met het netwerk verbonden.