Wil je een toffe Android TV ervaring, maar niet je TV updaten? Dan kun je bijvoorbeeld de Nvidia Schield TV kopen. Logitech en Sony deden ook ooit zoiets, maar Nvidia is de enige die in die markt is overgebleven. En nu komt ook Google er keihard terug in.
Enige tijd geleden ging er al een gerucht dat Google van plan was om Android TV te hernoemen naar Google TV. De nieuwe Chromecast van Google draait wel op Google TV, maar het is nog wat onduidelijk of het hier wel om Android TV gaat, of een nieuwe interface op basis van ChromeOS.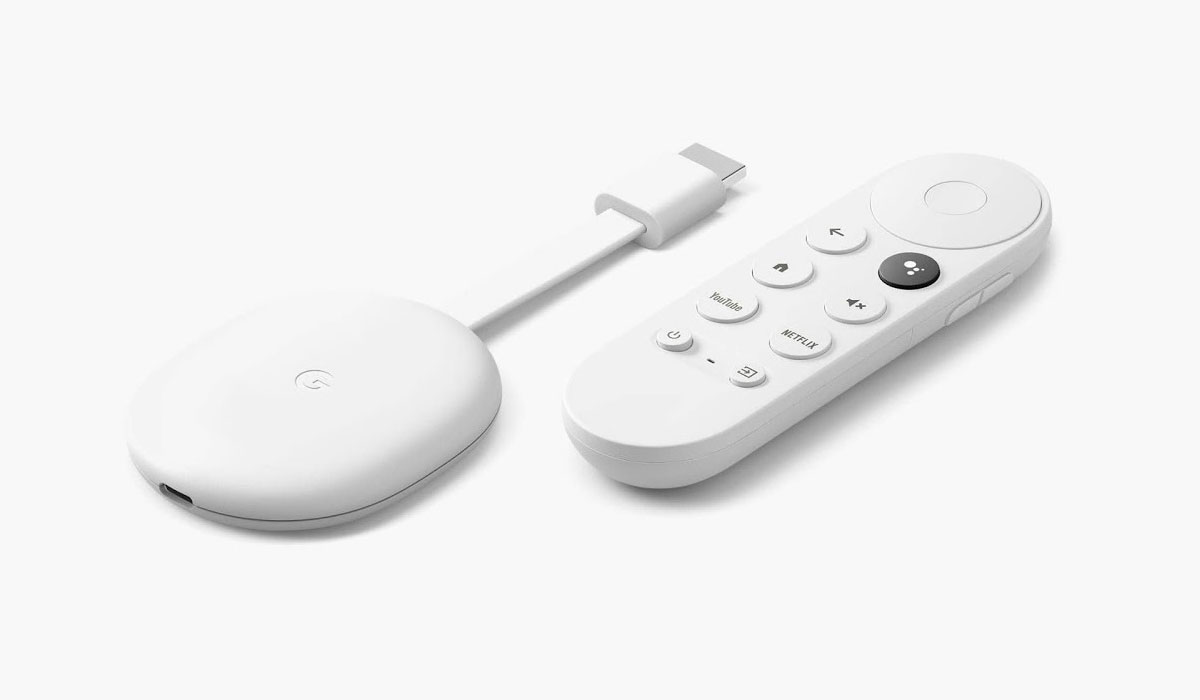 Hoe dan ook, de nieuwe dongle is opnieuw ontwikkeld voor 4K, maar komt dit keer met een afstandsbediening. Daarop zit al een YouTube en Netflix knop, dus er ligt duidelijk een deal tussen de twee. Op Google TV kun je zelf apps installeren zoals Amazon Prime. Standaard is YouTube aanwezig en ook Google Assistent is via de afstandsbediening te gebruiken.
De dongle wordt gevoed vanaf de HDMI kabel. Via een kleine USB poort op de dongle kan extra stroom worden geleverd over USB. Veel TV's en projectors hebben daar een extra USB poort voor.
Google volgt duidelijk het voorbeeld van de Ncidia Shield TV door het kastje zo compact mogelijk te houden. De verwachting is dat je er ook Google Stadia games op kunt spelen, wat een alternatief is voor GeForceNOW van Nvidia. De prijs van Google's oplossing ligt net iets lager.
Google brengt de nieuwe Chromecast deze maand naar Duitsland. Daar gaat hij €70 kosten. Wat de plannen zijn voor Nederland, is nog onbekend.