Afgelopen weekend vond alweer de 88e editie van de 24-uursrace van Le Mans plaats. De Franse automotive reuzen Peugeot en Total hebben hier startsein gegeven voor hun Le Mans Hypercar-project (LMH).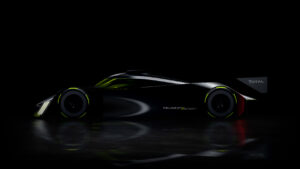 Dit weekend werd de 88e editie voor de derde achtereenvolgende keer gewonnen door Toyota in de LMP1 klasse. De hoofdklasse in het World Endurance Championship (WEC) is helaas al jaren niet meer wat het geweest is. Nadat Porsche, Nissan en Audi de hoofdklasse hebben verlaten zijn Toyota en Rebellion de enige deelnemers in de LMP1 klasse.
Om de klasse nieuw leven in te blazen gaat het vanaf 2021 flink op de schop! De klasse gaat verder onder de naam Le Mans Hypercar (LMH) deze bolides lijken sterk op auto's die je ook op de openbare weg tegen kunt komen. De teams mogen kiezen of ze met een hybride of een standaard aandrijving komen in hun Hypercar.
Peugeot is daarom samen met Total begonnen aan de ontwikkeling van een hybride-elektrische hypercar. De komende maanden zal er uitgebreid getest gaan worden om de presetaties van de bolide te bepalen.
Het is wel duidelijk dat Peugeot hiermee een duidelijk statement maakt over de elektrisch aandrijving en start zal zijn richting het verder elektrificeren van het productaanbod.