De koning onder de kokendwaterkranen is het Rotterdamse Quooker. En waar iedereen zich op de markt van de Rotterdammers stort, vinden ze bij Grohe een andere manier om een bijzondere kraan te lanceren. Door er niet een boiler onder te hangen, maar een CO2 installatie en koeler. Spa rood uit de kraan dus, maar dan niet van Spa.
De Chrohe Blue kan het bruiswater zelf tappen. Direct gemaakt vanuit jouw eigen waterleiding. En gekoeld met een eigen koelinstallatie. Deze installatie werk je, net als bij een boiler voor een kokendwaterkraan, weg in jouw keukenkastje. De installatie meet 20×30 CM. Hierna kun je op de kraan selecteren of je plat of juist bruisend water wenst te tappen.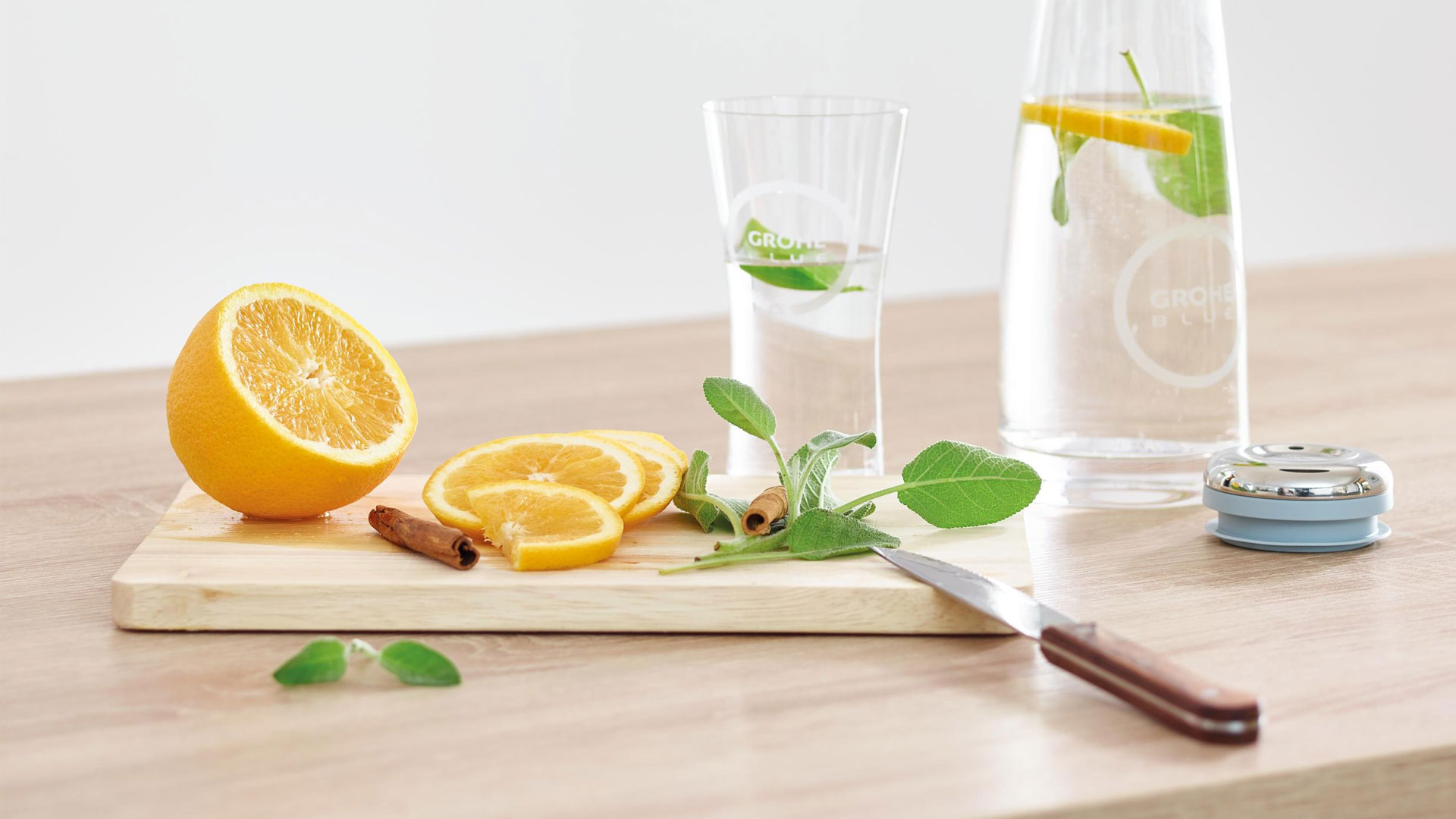 De installatie kent wel meer verbruiksonderdelen dan een kokendwaterkraan. Zo wordt het water eerst gefilterd omdat ongefilterd water problemen kan veroorzaken tijdens het toevoegen van de CO2. Daarnaast heb je het CO2 gas nodig dat in gasflessen wordt geleverd en heb je wat meer elektriciteitsverbruik.
De filters kosten tussen de €69 en €169 per stuk. De gasflessen staan nog niet in de Grohe Blue shop. Een kostprijs per liter kunnen we nog niet berekenen, maar Grohe verzekert ons dat het minder kost dan bruiswater uit een fles. Daarnaast belast je het milieu natuurlijk een stuk minder. Een Grohe Blue kraan gaat je tussen de €1.349 en €1.599 kosten.