Wie denkt dat een kinderstoel voor in de auto een plastic kuip met wat bekleding is, die heeft het mis. Naast veilig materiaalgebruik barst het ook van de wetten. De nieuwste wet (moet nog aangenomen worden) is i-Size R129. Deze verplicht achterwaarts vervoer tot de leeftijd van 4 jaar. Maxi-Cosi is de eerste ter wereld die een goedgekeurde stoel in het assortiment heeft zitten.
De reden dat kinderen langer achterwaard vervoerd moeten worden, is de nek. De nekspieren zijn nog volop in ontwikkeling en krijgen bij voorwaarts vervoer tijdens het remmen enorme krachten te verwerken. Wanneer kinderen achterwaarts op de achterbank vervoerd worden, vangt de hoofdsteun van de Max-Cosi 2wayPearl stoel deze krachten op.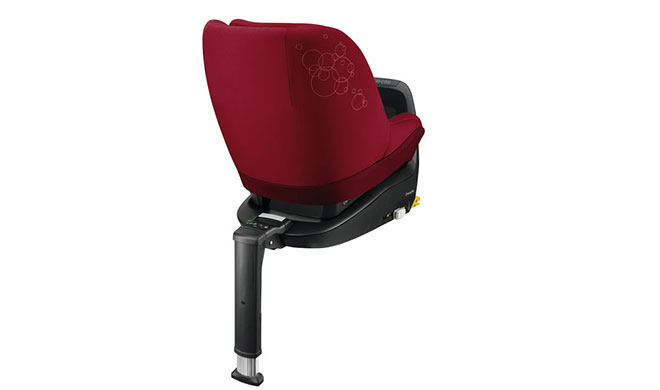 De stoel is van een open harnas systeem voorzien om kinderen er snel in te kunnen plaatsen. Het kind kan in verschillende ligposities worden geplaatst en wanneer het groot genoeg is kan de stoel naar voren worden gedraaid.
De stoel is ontworpen om gebruikt te worden met de 2WayFix base. Deze basissteun bevestig je met de ISOfix punten in de auto. Via lichtsignalen geeft dit basisstation aan of hij voldoende stevig gepositioneerd is. Ook kan de 2WayFix controleren of de Max-Cosi zelf goed op de base is geklikt om zo losschieten te voorkomen. Handig!