Automerken maken al langer fietsen. Nouja, niet zelf hoor. In de meeste gevallen gaat het om een overeenkomt tussen een fietsenfabrikant en een automerk om het merk op een fiets te mogen plakken. Zo donderen de fietsen van het merk Jeep bij de eerste hobbel al uit elkaar (ervaringsdeskundige). Bij Audi lijkt het anders te zijn.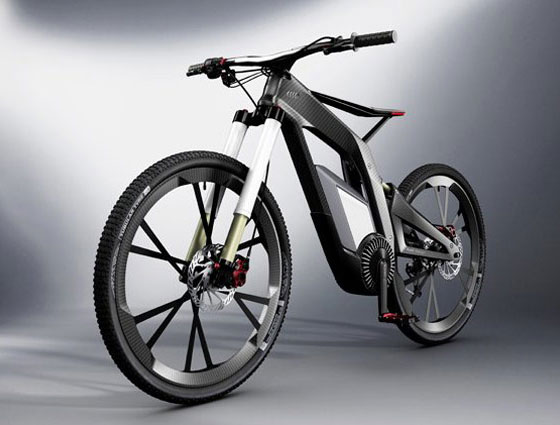 De nieuwe e-bike uit Duitsland lijkt alles behalve een standaard fiets met een autologo erop. Het prototype van het bedrijf (genaamd Wörthersee) bevat de meest krachtige motor van alle e-bikes waar ik tot nog toe over heb gelezen. Maarliefst 2.3 Kw. Als je met de fiets meetrapt, behaal je een maximale snelheid van 80Km per uur. Heb je geen zin om te trappen, dan nog ga je met een gangetje van 55Km per uur over het fietspad.
De vraag is niet of en wanneer hij komt. De vraag is of het nog wel veilig genoeg is om te mogen ;-).