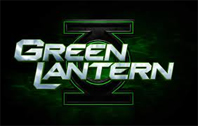 Je moet er nog even op wachten, maar op 27 juli zal Warner Bros de game Green Lantern – Rise of the Manhunters op de Nintendo 3DS lanceren. Nouja, de 3D versie van. Er komt ook een reguliere 2D game verschijnen voor de DS, Wii, Xbox 360 en Playstation 3. De game sluit uiteraard aan bij de Green Lantern film die vanaf 4 Augustus in de bioscoop draait.
In de videogame van Green Lantern vliegen de helden uit de film naar alle uithoeken van het universum om achter de manhunters aan te gaan om zo orde te herstellen, uiteraard met behulp van de Green Lantern Power Ring.
De verzie voor de Xbox 360 en Playstation 3 komt overigens uit een andere studio dan die voor de Nintendo met als gevolg dat de Xbox 360 en Playstation 3 versies enigszins verschillen. Zo kan je op de Nintendo's bijvoorbeeld geen tweede speler in de game mee laten spelen.