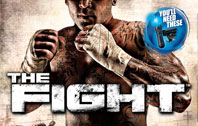 Altijd al willen samenwerken met de hoofdrolspeler uit Machette? In The Fight keert deze gozer terug als Danny Trejo, jouw mentor die je al helpen om al boksende aan de top van deze vechtsport te komen. The Fight is overigens de eerste game die het beste met twee Move controllers gespeeld kan worden.
De eerste keer dat we The Fight speelden was bij Gadgeteer Rutger. Daar werd al snel pijnlijk duidelijk dat de game bij slecht zicht en een erg lage kijkhoek van de Playstation Eye veel moeite had om slagen goed te registreren. Niet vreemd uiteraard omdat de Eye geen 3D camera is (in vergelijking tot de Kinect). Alleen al het calibratieproces wist veel irritatie op te wekken.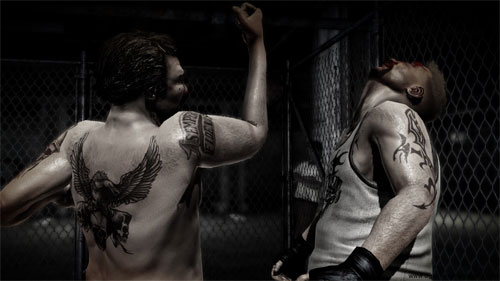 Uiteraard zijn wij niet voor één gat te vangen. In ons kantoor hebben we een betere opstelling voor de TV en de Playstation Eye waarmee we nogmaals het hele proces doorlopen hebben. Wederom blijkt het erg lastig voor de Eye om stoten echt goed vast te leggen. Ook merken we dat je echt stil moet staan voor een zo goed mogelijk resultaat terwijl je zou verwachten dat je toch meer als een bokser moet bewegen. Hierdoor heeft de beleving niet veel weg van wat we van een boksgame mogen verwachten. Hoewel we een game graag enkele uren spelen voor we ons oordeel eraan geven, is dat bij The Fight helaas niet mogelijk geweest.
Conclusie
Zowel visueel als audiotechnisch is The Fight een juweeltje (hij is zelfs speelbaar in 3D), maar de gameplay is simpelweg niet wat we ervan hadden verwacht. We willen The Fight heel leuk vinden, maar dat zit er gewoon niet in. Waar Kinect Joy Ride de zwakke schakel in de line-up van concurrent Microsoft is, neemt The Fight deze plaats in voor de Playstation Move. Wij gaan snel verder met Start The Party voor onze review van morgen.
Visueel een prachtige boksgame
Acteurs zijn goed gecast
5
Slechte bediening
Lange calibratie
Verveelt snel