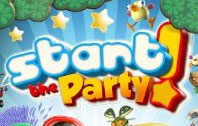 Op de Wii zijn ze al een succes; Party Games. Reden temeer voor Sony om ook met een party game te komen nu de Playstation Move terrein in de huiskamer verovert. Was dat een wijs besluit? Je leest het in onze Start The Party Review.
Start The Party bestaat uit 20 mini-games voor de nieuwe Move controller. Net als in WarioWare gaat het over het algemeen om games die makkelijk te begrijpen zijn, maar soms wat lastig zijn om ook echt goed uit te voeren. Deze games speel je voor de Playstation Eye en die verandert de Move controller in de objecten die je in de mini-games nodig zal hebben (augmented reality dus)
Niet voor Eenlingen
Een echte party game speel je niet alleen. Oké, het kan wel bij Start The Party en het is ook wel leuk, maar de mini-games bevatten net iets te weinig uitdaging om je uren bezig te houden. Je hebt gewoon vrienden nodig om de lol achter de game te ervaren. Al is het maar omdat je tijdens de breaks onder anderen hun foto's mag vernachelen.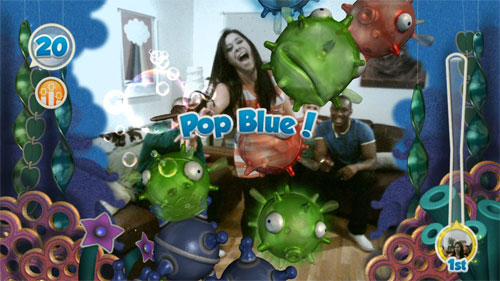 Bediening
De bediening van Start The Party werkte bij ons enorm goed. De bewegingen van de move werden perfect gevolgd, zelfs bij hoge snelheid. Complimentje voor de ontwikkelaars. De game is overigens redelijk sociaal ingesteld. Het is niet nodig om meerdere Move controllers te kopen. Je geeft de controller gewoon door aan de volgende speler.
Voor het Hele Gezin
Start The Party is niet alleen leuk voor met vrienden, maar ook met kinderen is de game een groot succes. De graphics zijn speels en kindvriendelijk. Zelfs muggen gaan niet echt dood wanneer je ze slaat en voor wat betreft het torpederen van kuikentjes met een ventilator… die overleven het ook wel 😉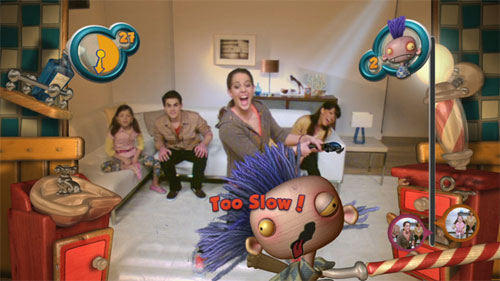 Conclusie
Heb je vrienden? Dan moet je deze game echt in huis halen. 20 mini-games is een leuke hoeveelheid. Ze zijn wel heel goed uitgewerkt en zeker goed genoeg voor een gezellig avondje. Wij zijn benieuwd of we binnenkort meer party games gaan zien. Wij geven Start The Party in ieder geval een hele dikke voldoende.
Leuke minigames
Leuke presentatie
Snelle actie
Uitstekende bediening
8
Alleen echt leuk met meerdere spelers