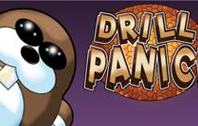 Deze, en de komende twee Android Reviews, gaan over games van Nederlandse bodem en wel van de studio OrangePixel. OrangePixel bestaat inmiddels al vijf jaar en voor een studio waar slechts twee personen werken is dat zeer indrukwekkend. Sterker nog, OrangePixel zit achter het Rumblex platform en dat was één van de eerste social gaming platformen voor mobiele games (een omgeving zoals Xbox Live).
In deze eerste review kijken we naar de game Drill Panic. In Drill Panic speel je een mol en is het de bedoeling om zo snel mogelijk, zo diep mogelijk onder de grond te komen. De reden hiervoor is dat er een gigantische boor achter je aan zit.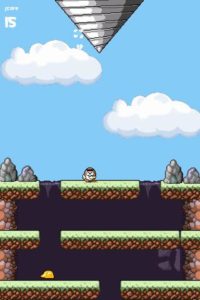 De besturing van de game gaat door het toestel naar links of naar rechts te laten kantelen. Simpel maar effectief. Gedurende je val krijg je de mogelijkheid om diamanten (voor punten) en speciale objecten op te pikken. Zo kan je een wekker pakken om de tijd stil te zetten of een helm die je als een 'tweede leven' kan zien. Bij het bereiken van speciale items e.d. kan je achievements unlocken in Rumblex. Ook is er de mogelijkheid deze op Twitter te posten.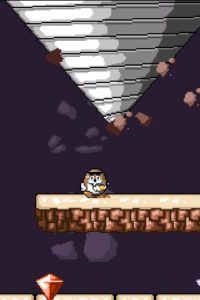 De gameplay is simpel, maar door de vaart in het spel is dat zeker geen probleem. De graphics zijn een echt voorbeeld van pixelart zoals ik zelf al jaren van ze gewend ben. Wat tegenvalt is het gebruik van muziek en effecten. De boor klinkt wat eentonig en andere geluiden klinken als horloge piepjes. Gelukkig start het spel met het geluid uit.
Graphics: 9
Gameplay: 8
Geluid: 8
Totaal: 8.3
Testtoestel: HTC Hero
Deze Gadgeteer zegt: "Het idee dat de game ook nog van eigen bodem komt maakt het de € 1,50 die het kost zeker waard."