Signify introduceerde een (visuele) upgrade aan voor de Hue Dimmer Switch, maar die is nog altijd naar het formaat van Amerikaans schakelmateriaal vormgegeven. Voor Nederland schakelmateriaal introduceert het merk nu een wall switch module.
Philips Hue Dimmer Switch
De Philips Hue Dimmer Switch blijft populair. Jaren geleden hebben we het origineel al eens getest. De schakelaar is er niet alleen om aan de muur te bevestigen, maar is eigenlijk een afstandsbediening die met een magneet wordt vastgehouden op een muurplaat. Hij kan dus overal in de ruimte worden gebruikt.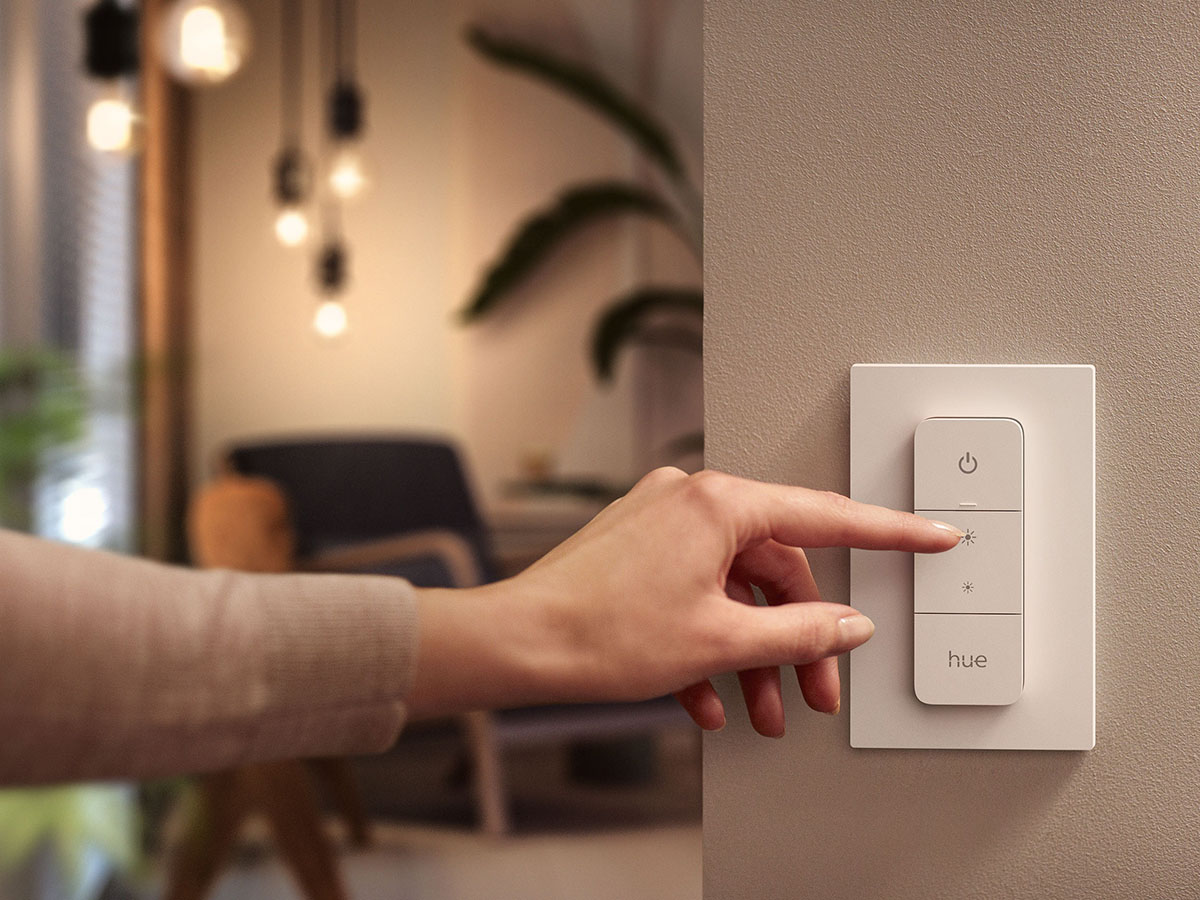 De nieuwe versie van de Philips Hue Dimmer Switch maakt het mogelijk om niet alleen lampen te dimmen, maar ook gemakkelijker tussen scenes te bladeren. Daarnaast is het design van de switch aangepast.
Philips Hue wall switch module
Echt nieuw is de Philips Hue wall switch module. Een module die je achter een traditionele lichtschakelaar kunt zetten. Via de Hue app kun je de schakelaar precies laten doen wat jij wilt. Enkel een lampje aan of uit zetten of complete scenes starten.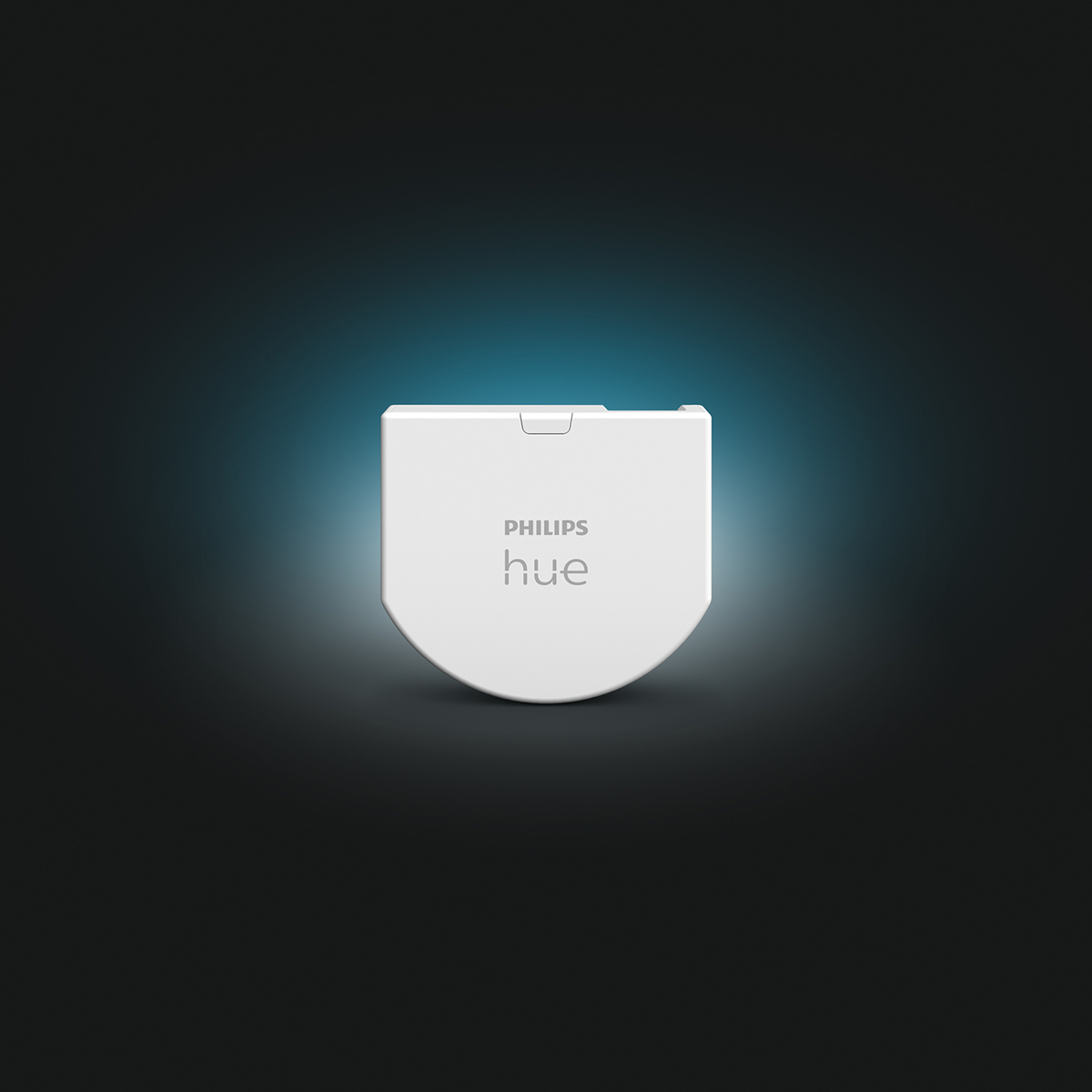 Beschikbaarheid
De Philips Hue wall switch module ligt 9 maart in de winkel. Een enkele unit kost €39,99, maar er is ook een 2-pack voor €69,99. Dan hou je een tientje in de zak. De vernieuwde Philips Hue Dimmer Switch ligt 26 januari in de winkel voor €19,99.