Tado experimenteert al jaren met meer dan alleen slimme thermostaten. Zo introduceerde het al eerder een slimme bediening voor de Airco. Deze wordt nu vernieuwd en ondersteunt ook HomeKit en een abonnement voor volledig geautomatiseerde bediening.
Slimme Aircobediening V3+
Na de slimme thermostaat V3+, zien we nu dus een slimme aircobediening V3+ van Tado. Een grote verandering is de ondersteuning van Apple HomeKit. Hierdoor is de bediening ook aan te sturen via Siri.
Tado introduceert ook een nieuwe app. Deze integreert de airco beter met de aansturing van warmtebronnen in huis. Ook technologie als open raam detectie komt hiermee beschikbaar. Net als bij het verwarmen van het huis, is dat een verliespost waar je misschien niet op zit te wachten. De app kan ook meer om het binnenhuisklimaat te verbeteren. Zelfs tot op de geluidsproductie.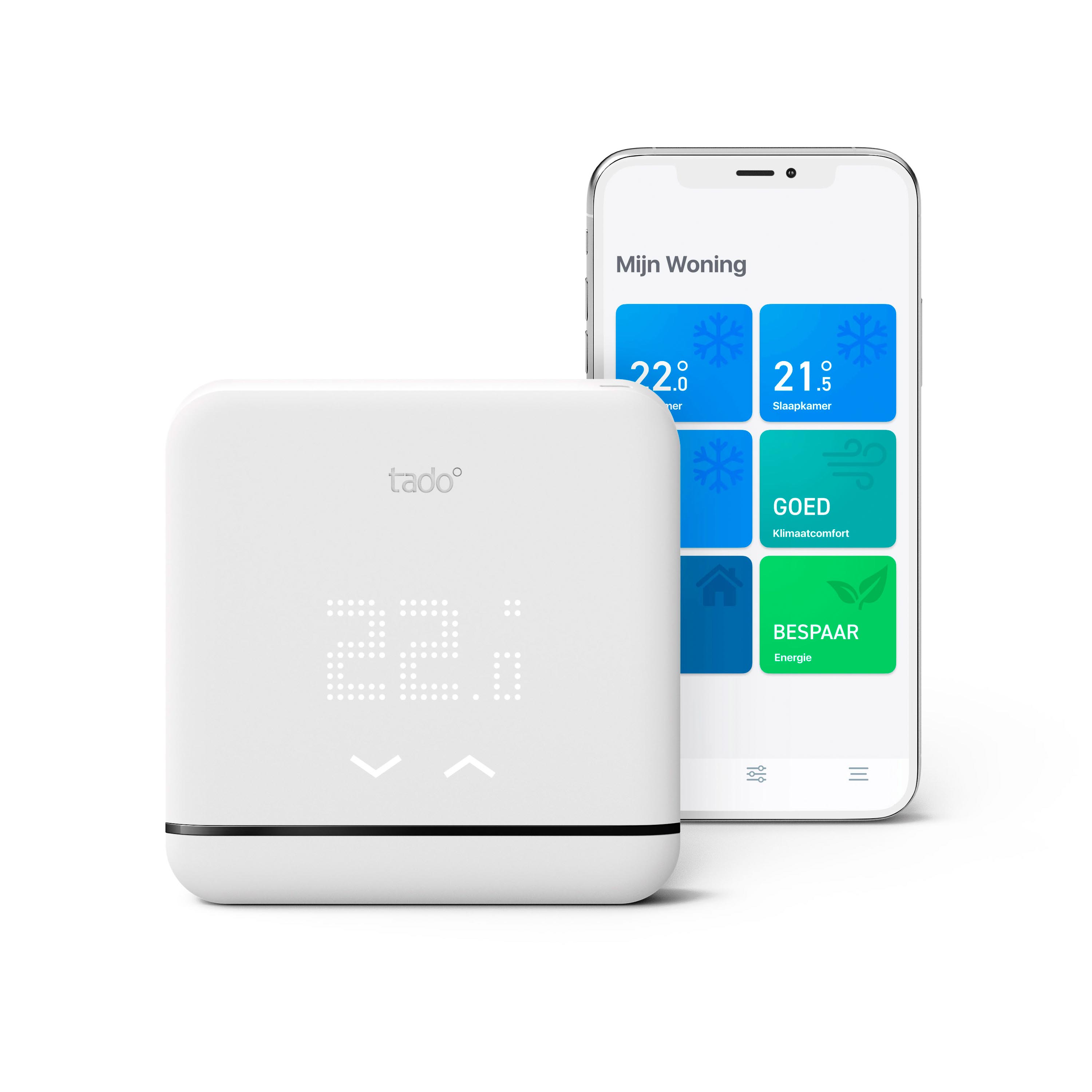 Tado Auto Assist Skill
Wil je het klimaat in huis volledig automatiseren, dan kun je voortaan een abonnement afsluiten bij Tado. De Auto Assist skill kost 2,99 per maand of 24,99 per jaar. Deze zal automatisch schakelen wanneer open ramen worden gedetecteerd of wanneer je, op basis van geolocatie, buiten de deur bent. Dat laatste was overigens al mogelijk bij de thermostaat. Heb je deze skill niet, krijg je voortaan slechts een push melding en moet je zelf de instellingen in de Tado app aanpassen.