Acer introduceert vanavond vier nieuwe laptops tijdens de CES in Las Vegas. Met zowel een nieuwe Chromebook als zware Predator laptops, lijkt Acer voor ieder budget iets nieuws te hebben.
Acer Chromebook 315
De Acer Chromebook 315 draait op de zevende generatie AMD A4-9120C of A6-9220C chipsets. Deze zijn voorzien van een Radeon GPU waardoor ze ook prima moeten zijn om te gamen. Immers, ChromeOS vraagt heel wat minder prestaties van een chipset dan een volledige Windows 10 machine.
De nieuwe Acer Chromebook 315 heeft een accuduur van 10 uur en een flink 15,6 inch display. Aan beide kanten van de laptop zit een USB-C aansluiting om te laden of randapparatuur aan te sluiten.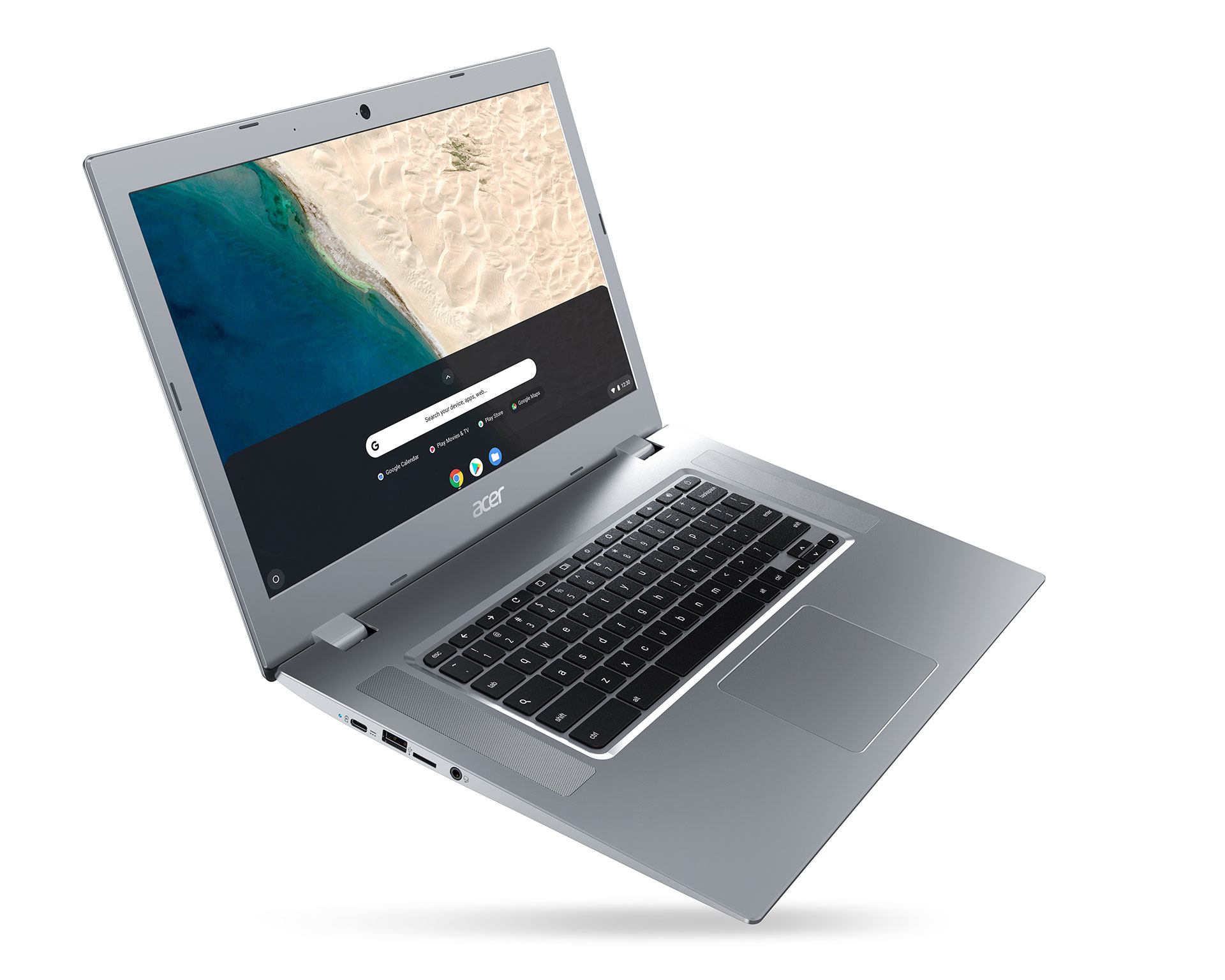 Acer Swift 7
De Acer Swift 7 heeft een screen-to-body ratio van 92%, wat extreem hoog is. Rondom het display ligt dus een zeer dunne rand. Het touchscreen zelf wordt beschermd met Gorilla Glass 6. De body meet 1cm dik en het geheel weegt een kilo door gebruik van een magnesiumlegering in het chassis.
Onder de motorkap ligt een achtste generatie Intel Core processor en een accu die zo'n 10 uur mee moet gaan. Ook hier zie je alleen nog USB-C poorten terug om apparatuur op aan te sluiten. Maar er is ook Thunderbolt 3 ondersteuning.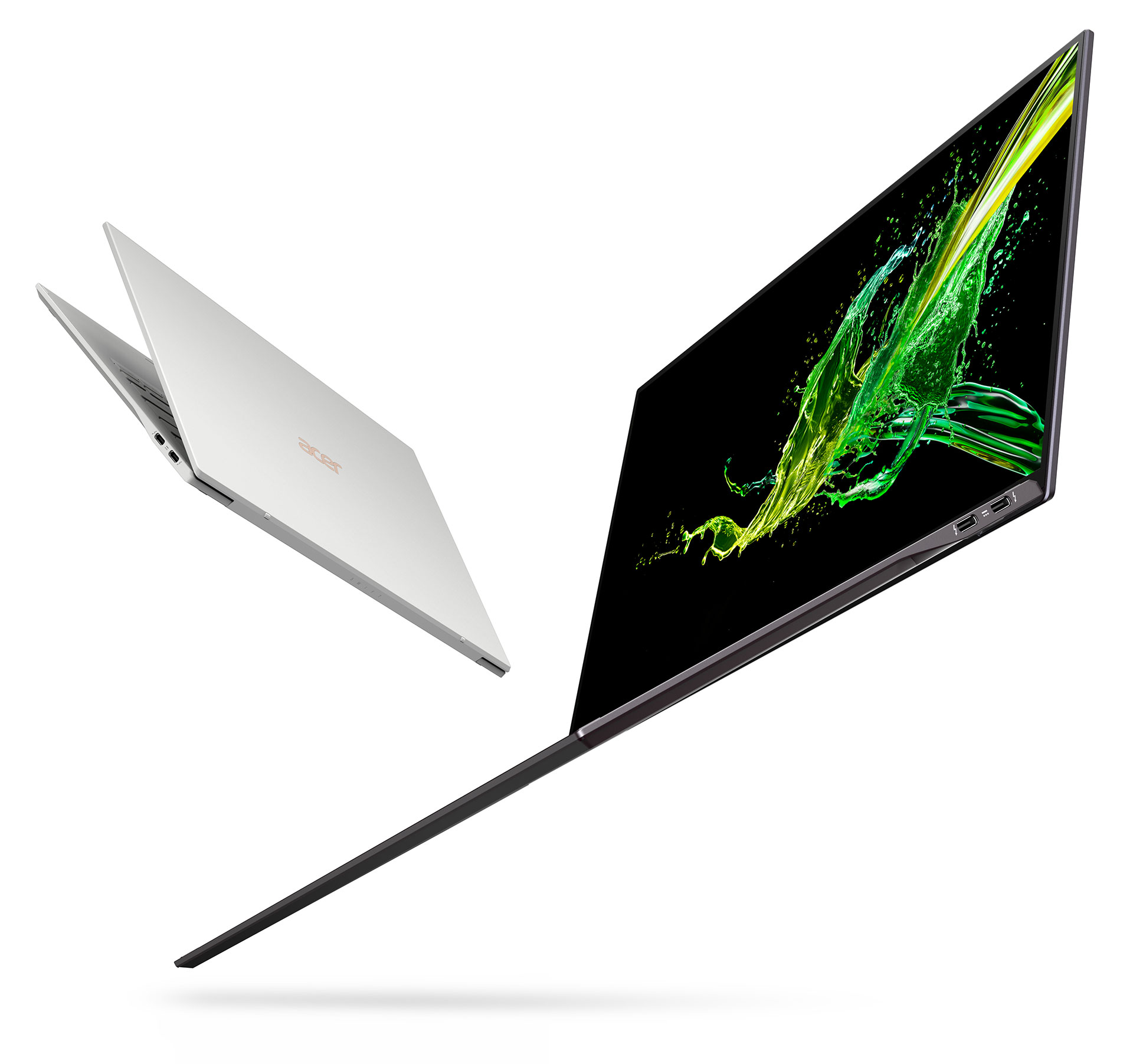 Acer Predator Triton 900 en 500
De Acer Predator Triton 900 is een Windows 10 gaming laptop met een 17 inch display en een 4K convertible display. De Acer Predator Triton 500 (zie afbeelding bovenaan) is een 15 inch laptop die 17,9mm dik is. De Predator Triton 900 draait op basis van een Nvidia GeForce RTX 2080 GPU met Max-Q Design.