Voor iedereen die met regelmaat zijn oude gadgets op marktplaats zet (of ze in onderdelen sorteert) is een labelprinter geen overbodige luxe. Dymo is al jaren heer en meester op dit gebied, maar Leitz lijkt met de nieuwe Icon printer dé uitdager te worden.
De Leitz Icon is gemaakt voor gebruik op plekken waar je niet noodzakelijk een computer bij de hand hebt. Op dit moment ben je dan nog wel gelimiteerd aan de iPhone of iPad, maar Leitz heeft de Android app al in de maak. Printen vanaf een Mac of Windows computer is ook geen enkel probleem en dan kun je kiezen tussen een verbinding via WiFi of USB. Er is zelfs een optionele accu zodat je geen stroom nodig hebt op de plaats van gebruik.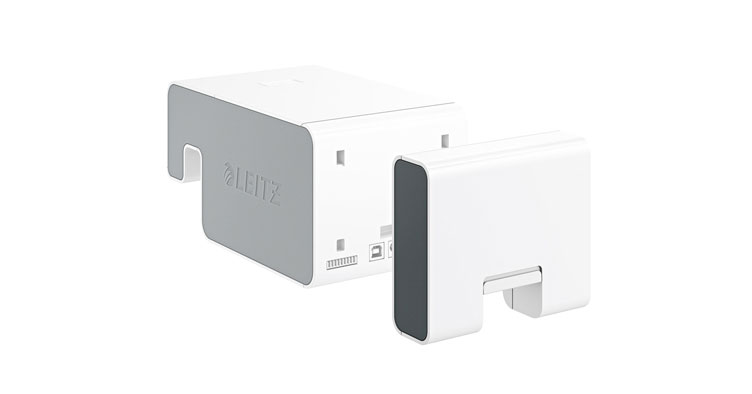 De Leitz Icon kan op zowel papier als karton en plastic printen. De minimale printlengte is 28mm, de maximale 2,5 meter. De maximale breedte is 88mm. De Icon heeft een eigen mes waarmee het geprinte materiaal exact op maat wordt gesneden. Leitz geeft aan dat de maximale snelheid op 200 labels per minuut ligt, maar dat zal van de lengte, breedte en complexiteit van het design van het label afhangen.
Verder is het interessant om te weten dat Leitz met speciale cartridges komt die door de printer zelf herkend worden. De verkeerde maat laden zal dus tot een waarschuwing van de software leiden. De cartridges zijn geprijsd vanaf €16.
Beschikbaarheid
De Leitz Icon gaat €189 kosten. Een losse accu voor helemaal draadloos gebruik €95.