Casio heeft twee nieuwe G-Shock horloges geïntroduceerd. Het gaat niet alleen om een nieuwe smartwatch, maar ook om een horloge dat GPS signalen kan ontvangen.
Casio G-SHOCK GPW-1000
De G-SHOCK GPW-1000 is het eerste horloge van Casio met daarin een GPS LSI ontvanger van Sony. Waar mogelijk zal dit horloge de tijd eiken op basis van radiosignalen die wereldwijd worden uitgezonden. Ontvangt het horloge deze signalen niet, zal het de tijd baseren op de informatie afkomstig van GPS satellieten. Zo heb je met dit analoge G-SHOCK GPW-1000 horloge altijd de juiste tijd om de pols.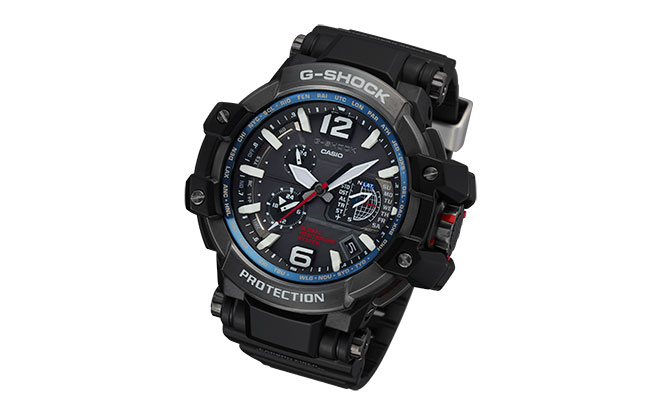 Casio EDIFICE EQB-500
De EDIFICE EQB-500 is een volgende generatie smartwatch van Casio. Bij dit horloge maakt Casio gebruik van Bluetooth 4.0 SMART. Of Casio alleen een iOS app gaat uitbrengen, of ook een Android app is echter nog onbekend. Er zijn inmiddels aardig wat Android toestellen die dit protocol ondersteunen.
Voor het weergeven van de correcte tijd, maakt dit EDIFICE EQB-500 horloge gebruik van de verbinding met de smartphone. Daarnaast is het mogelijk om een app te gebruiken om de wekfuncties van het horloge in te tellen.