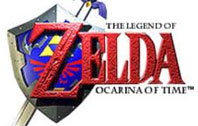 Hoewel de games line-up tijdens de lancering niet echt veel spectaculaire titels te bieden had, maakt Nintendo dat goed in de line-up voor dit voorjaar. Zo zal Nintendo onder anderen The Legend of Zelda: Ocarina of Time 3D lanceren. Inderdaad, de 3D versie van het epische Nintendo 64 spel uit 1998 en één van de hoogst beoordeelde games ooit.
Nintendo verkocht al 7.6 miljoen exemplaren van de Nintendo 64 versie en zal Zelda: Ocarina of Time 3D op 17 juni uitbrengen. Naast de 3D toevoeging hebben de graphics ook een kleine update gekregen. Wij speelden deze game al tijdens de 3DS launchparty en hoewel de preview versie wat beperkingen had, waren we zeer onder de indruk van de graphics.
Op 20 mei verwachten we Dead or Alive Dimensions. Wederom een klassieke vechtgame die terugkeert op de 3DS. Net als bij het zeer succesvolle Street Fighter IV 3D Edition is het ook mogelijk om met streetpass virtuele gevechten uit te voeren.
Verder mag je op 6 mei het eerder aangekondigde Steel Diver verwachten. Een game waar de actie zich voor een groot deel onderwater af zal spelen. Jep, wij zijn hier ook erg benieuwd naar.