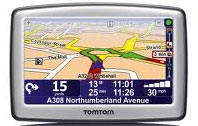 De analisten van CSS Insight hebben een nogal gewaagde uitspraak gedaan. Het bedrijf heeft het vermoeden van Apple onze jongens van TomTom over zou willen nemen. Dat is overigens niet zo'n hele vreemde gedachte.
Natuurlijk weet iedereen dat TomTom mogelijk de best verdienende navigatie app op de iPhone is, maar daar zal Apple het bedrijf niet voor overnemen. Wat wel interessant is, is dat TomTom ook de eigenaar van TeleAtlas is, een kaarten beheerder. Op dit moment heeft Apple min of meer een overeenkomst met Google om de kaarten van dat bedrijf te gebruiken, maar met TeleAtlas in bezit in Apple minder afhankelijk van de gigant.
TomTom bezit naast TeleAtlas uiteraard ook een grote hoeveelheid patenten voor GPS apparaten. Wanneer deze in Apple's handen vallen, kan Apple alle andere mobiele besturingssystemen een hak zetten door op termijn de licenties tot de patenten in te trekken.
Wij zijn benieuwd of dit ook echt staat te gebeuren.